Through a combination of active learning, cross-cultural interactions, and reflection students gain invaluable skills needed to be a global-ready graduate.
Enroll in our certificate to:
Become a more cross-culturally and globally conscious citizen of the world.
Develop important competencies that will help you collaborate more effectively with people from different cultures.
Demonstrate to future employers and graduate schools that you are prepared to work in today's global society by completing these academic courses and cross-cultural experiences.
Receive a certificate and a transcript notation that shows you have earned a Global Citizenship Certificate.
Complete 1 of the Garnet & Gold Scholar Society engagement areas when you complete our certificate!
---
Click on the Infographic below to learn more about how our certificate can help you become a more attractive candidate for employers and grad schools!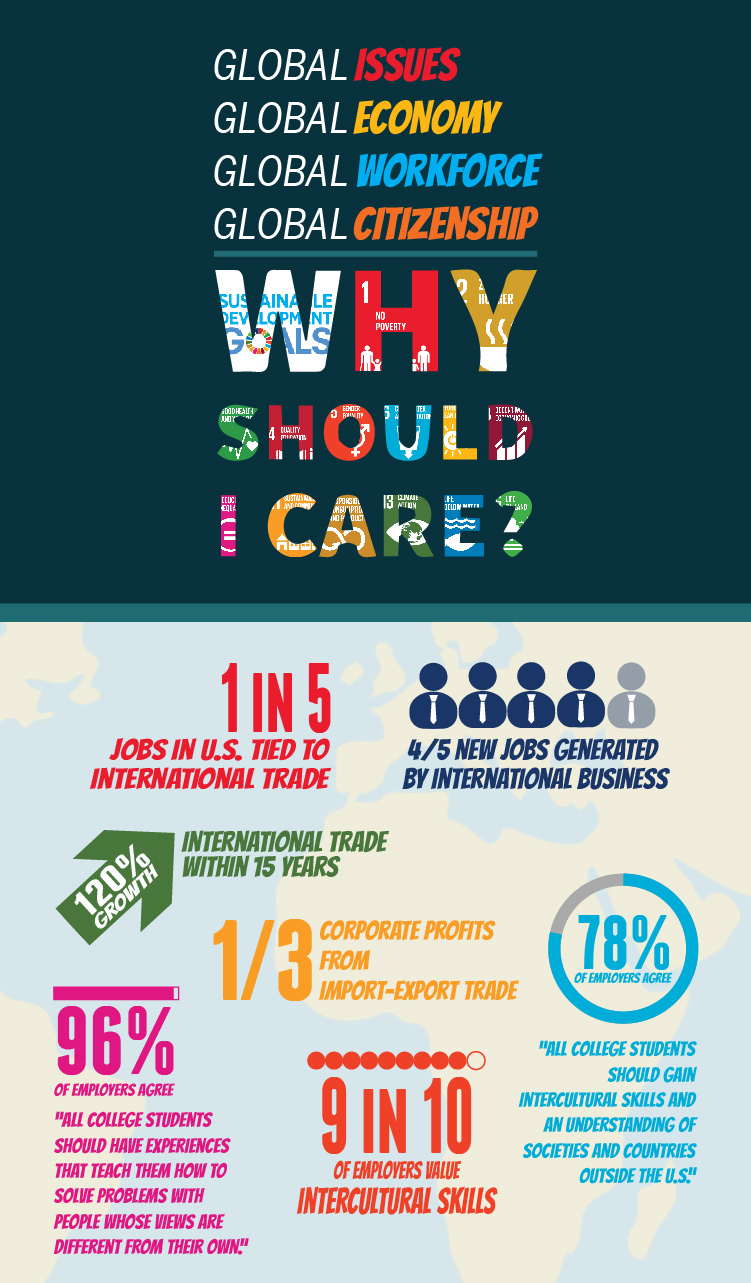 title-inside title-centered
2