Every Friday | 5–6:30 pm | The Globe First Floor
Join us every Friday from 5-6:30 p.m. in The Globe for refreshments from a featured culture and interaction with students, scholars, and faculty from around the world.
This event is open to all current FSU students, faculty, and staff. All photos from our events are posted to our Facebook page after: check them out here.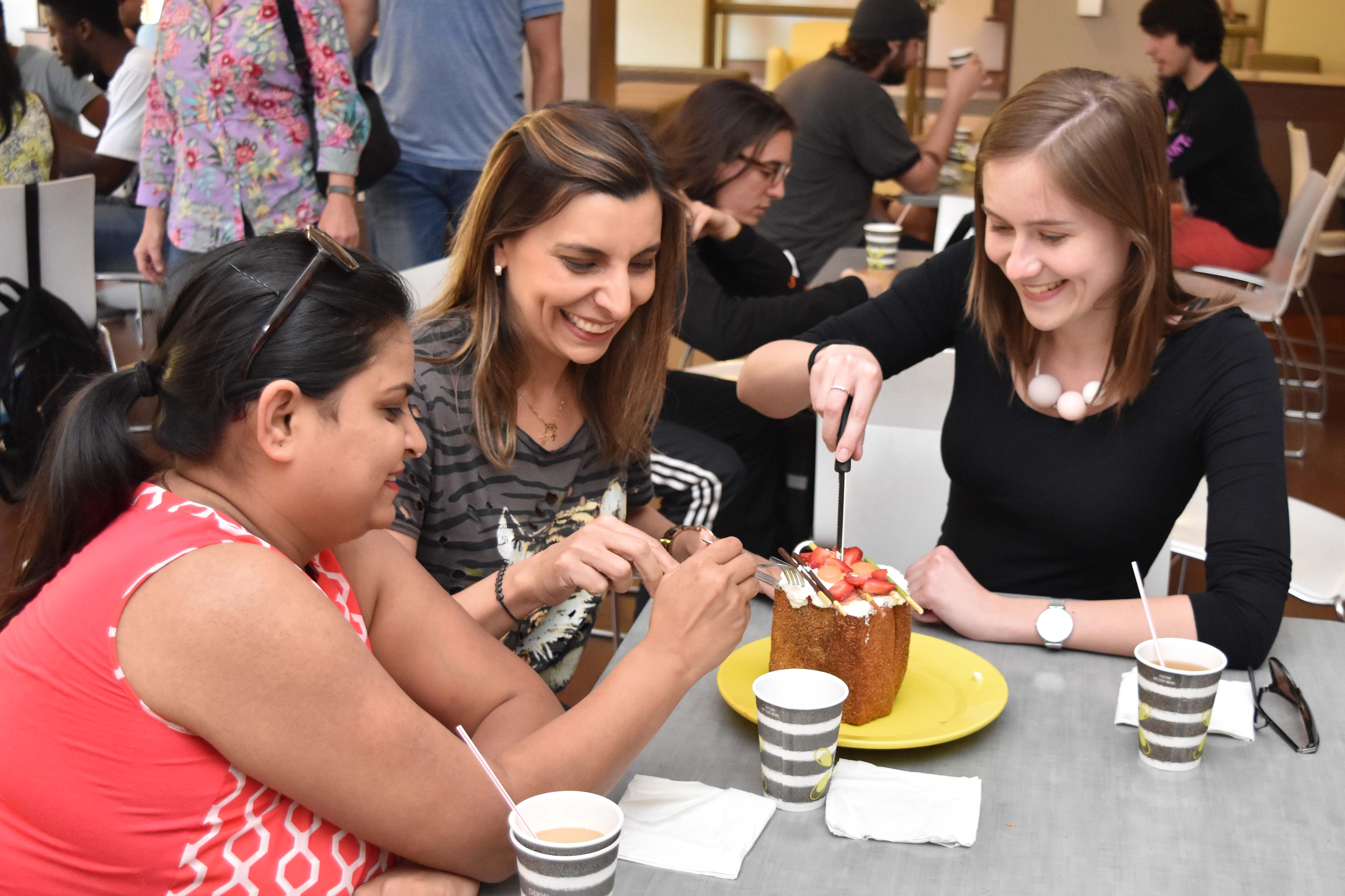 Food
The Globe Kitchen Staff work with students, faculty, and staff from around the world to bring you a taste of food from the featured culture. View our global recipes from past Virtual International Coffee Hours here.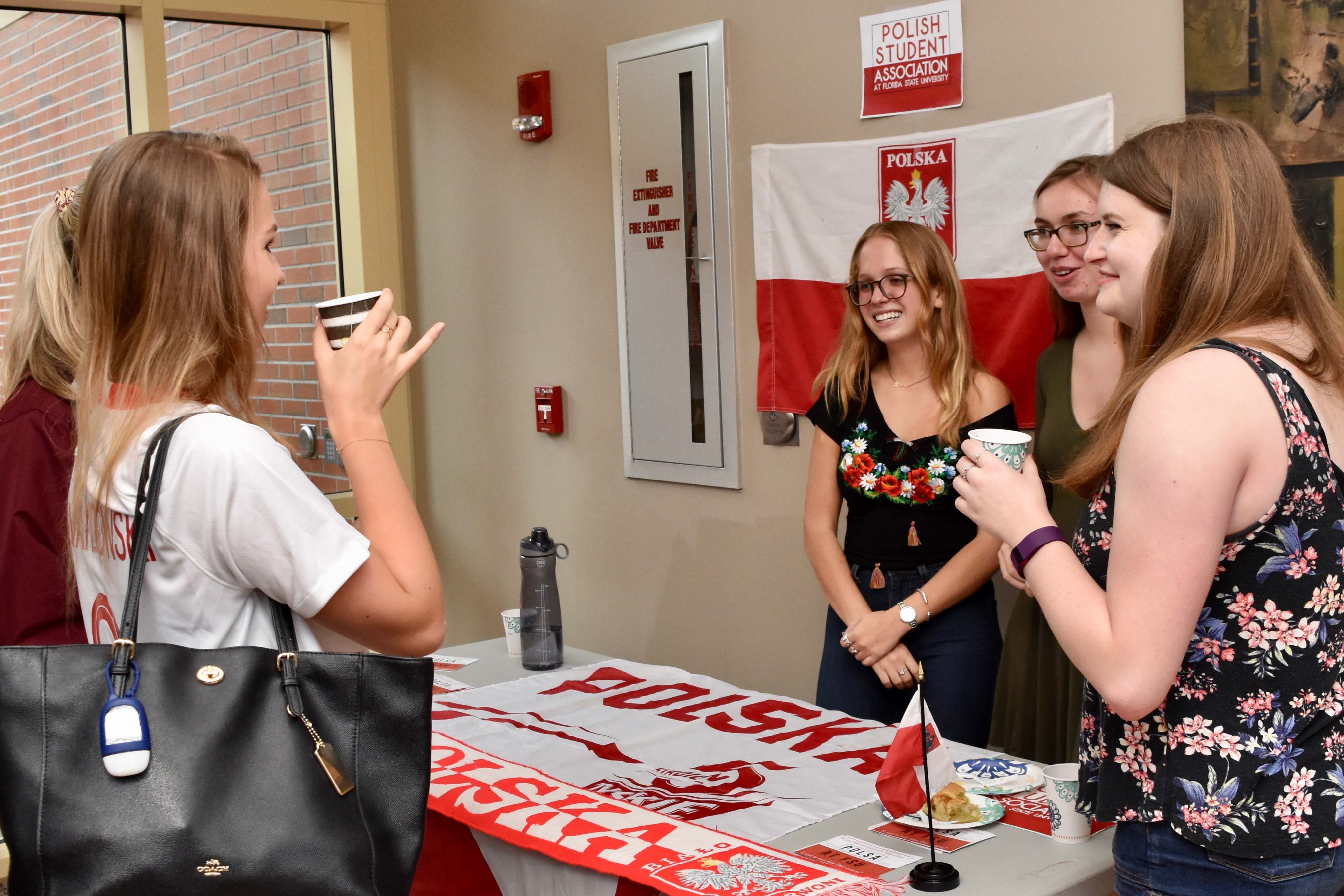 Friends
Typically, more than 25 different international and multicultural Registered Student Organizations (RSOs) co-host International Coffee Hour each year to share their culture and make connections within the FSU community.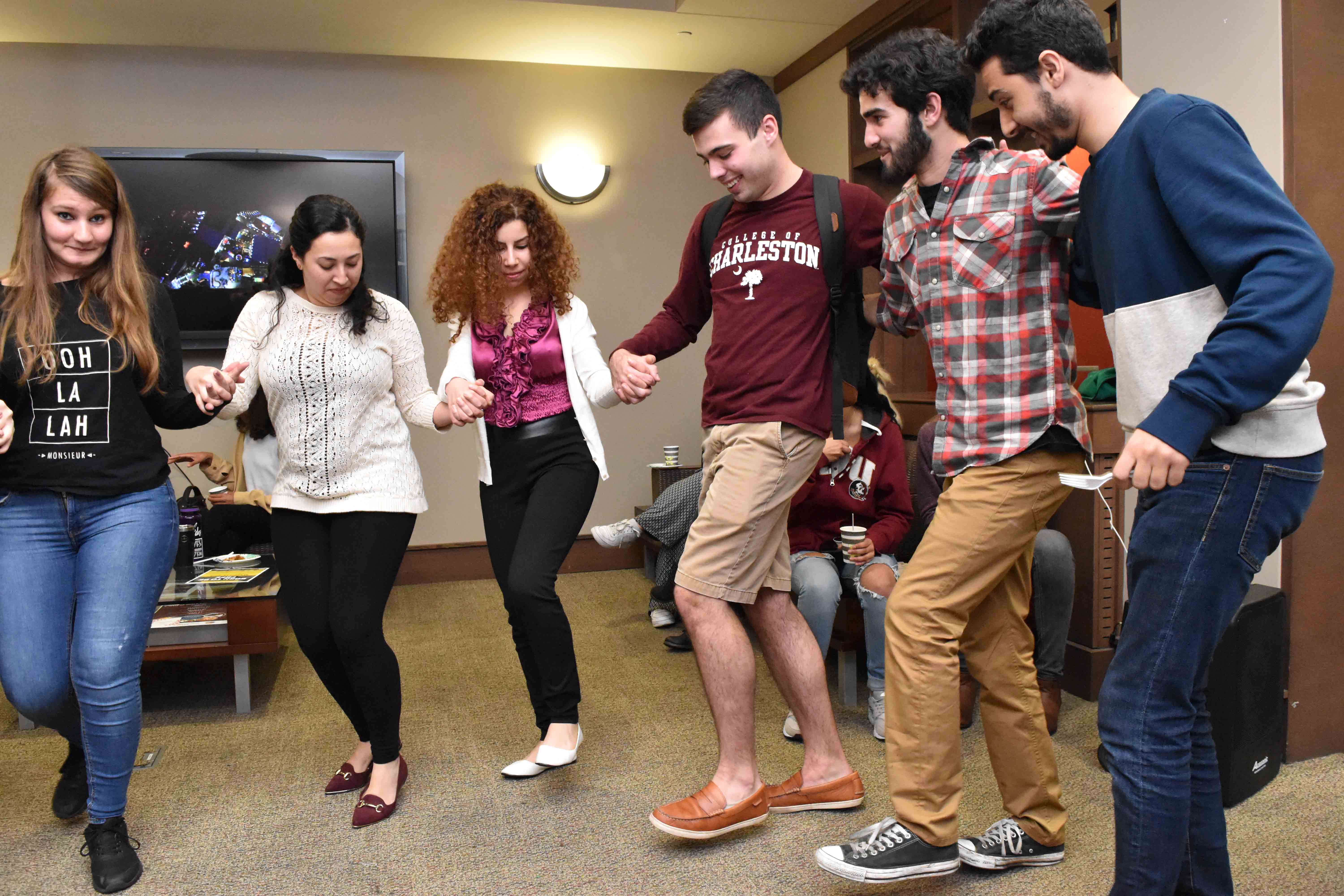 Fun
Co-hosts share their culture with our campus community in a variety of ways. From table displays and musical performances to interactive demonstrations, we're bringing the fun to you! Apply to co-host with us!
Co-Host International Coffee Hour
Cultural Registered Student Organizations (RSOs) can request to co-host an International Coffee Hour once an academic year. The purpose of co-hosting a coffee hour is to allow for RSOs to share parts of their culture and organization with the people at Coffee Hour. Each group will be responsible for tabling during coffee hour, with at least two members at the table. Applications to Host International Coffee Hour for Spring 2024 open on October 30 2023