CGE Student Spotlight: Miranda Garcia
---
CGE Student Spotlight: Miranda Garcia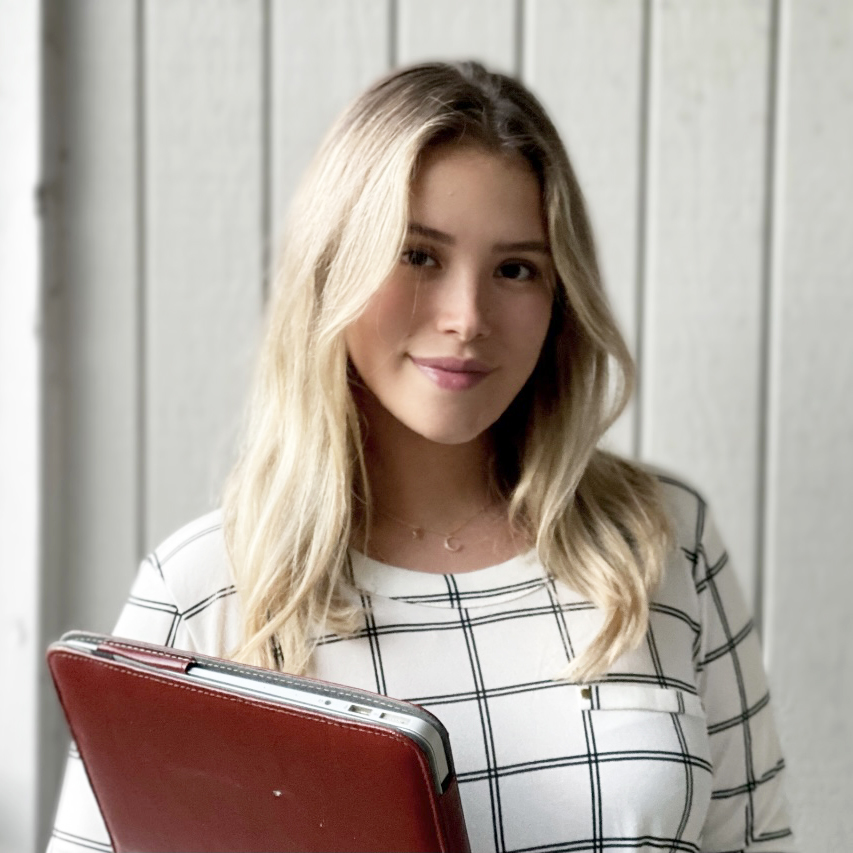 Miranda Garcia
Global Citizenship Certificate Student from Mexico
Bachelor's Degree in International Affairs
Miranda Garcia, international affairs major enrolled in the Global Citizenship Certificate (GCC) program, is currently completing her sustained experience for the program by serving as a facilitator for the CGE's English Conversation Club (ECC).
To satisfy her sustained intercultural experience requirement, Garcia enrolled to go to London, England for a week during spring 2020. The program was canceled due to the COVID-19 pandemic. In order to fulfill that requirement, Garcia signed up to become a facilitator for ECC. Facilitators help participants develop English skills through conversations.
As a facilitator for ECC, she is tasked with creating a comfortable atmosphere in which students from different ethnic backgrounds can come together and practice the English language by having casual conversations. "Every week I engage in great conversations with FSU students and alumni from countries such as Turkey, China, and Armenia! I always strive to become a better global citizen and ECC gives me that opportunity by facilitating intercultural dialogue," said Garcia.
Garcia believes in the importance of developing intercultural competencies to prepare for entering a diverse workforce upon graduation.
"Because I am from another country, cultural exchange is naturally attractive to me. My father is Cuban, and my mother is Mexican, which has deepened my appreciation for exploring other cultures. Holidays are a time when my family would come together and celebrate with a mixture of traditions. On Nochebuena, or Christmas Eve which is the most significant part of Christmas time for the Hispanic community, my family would eat Mexican pan dulce (sweet bread) and Cuban pig roast."
GCC is a welcoming environment for FSU undergraduates to learn about other cultures. GCC allows FSU students to expand their knowledge on how to navigate today's highly globalized society while building vital intercultural skills. Students who participate in the program are required to take one required course, three electives from a list of 500+ liberal studies courses, attend eight intercultural events, and complete a sustained intercultural experience.
"FSU has many great opportunities to learn about the international community. Programs like the GCC expose you to a multitude of cultures and important global issues," Garcia said. "I strongly believe that understanding your positionality on this globe is key to being successful in this highly globalized society."
FSU students who are interested in enrolling in the Global Citizenship Certificate program can visit cge.fsu.edu/globalcitizen to learn more or email globalcitizen@fsu.edu to request an information session.
Students interested in volunteering to become an ECC facilitator can learn more about the program by visiting the CGE's website here.