CGE Student Spotlight: Gaurav Harshe
---
CGE Student Spotlight: Gaurav Harshe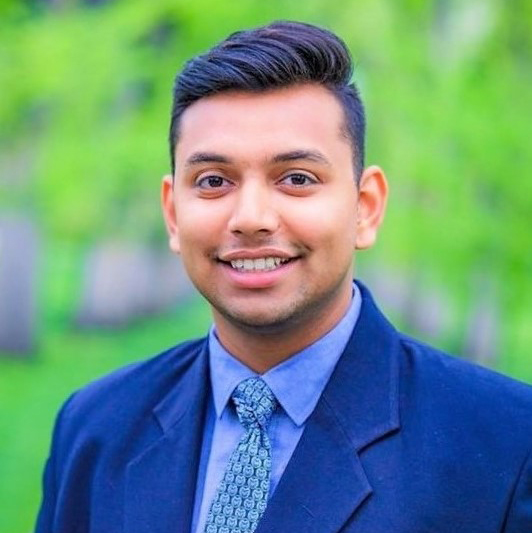 Gaurav Harshe, an international student from India pursuing a master's in higher education, won the 2021 FAIE–Study Florida Scholarship for his extensive involvement on and off campus and his commitment to promoting intercultural education and exchange.
Only one graduate, one undergraduate, and one high school student were selected from a pool of approximately 50 applicants throughout the state of Florida. Students submitted a video to the Florida Association of International Educators (FAIE) and Study Florida addressing how their decision to study in this state has impacted them academically, socially, and professionally.
In the video below, Harshe speaks about his experiences studying at FSU remotely from Colorado due to the pandemic and how he interacted virtually to create connections and serve FSU students.
He cited being selected for this competitive scholarship as one of the best experiences at FSU so far.
"Receiving this award meant a lot to me especially since I was not physically present here due to the pandemic and didn't know how that would affect my chances at the scholarship," Harshe said. "This would not have been possible without the kind and unconditional support of my recommenders Dr. Erica Wiborg (ELPS) and Dr. Tanu Kohli-Bagwe (CGE), and my close friends in Colorado who helped me shoot the video for the application."
Harshe chose to attend FSU for multiple reasons: FSU's highly ranked Higher Education Program; Tallahassee's tropical climate that reminds him of home in Mumbai; the diversity of the community with FSU, FAMU, TCC in close proximity; and Tallahassee's location as the Capitol of Florida due to of his interest in international education advocacy.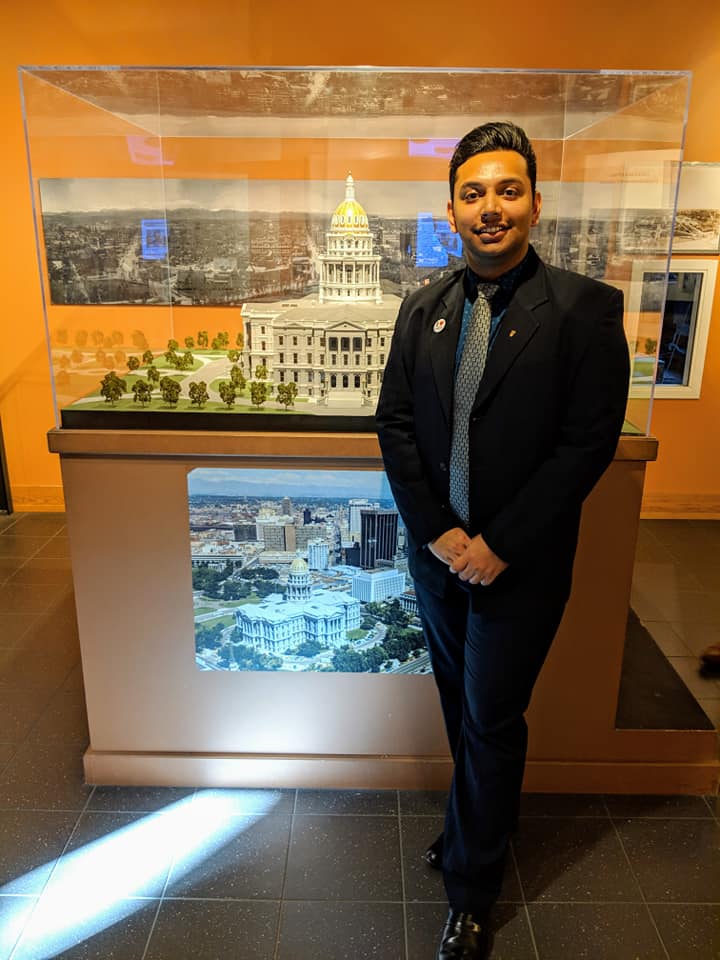 He is enrolled in the College of Education's Higher Education Program under the Department of Educational Leadership and Policy Studies (ELPS). "The Higher Education program at FSU is one of the longest-standing programs in this field nationwide. It is also one of the top-ranked nationwide, but more than all that, it does give you a lot of opportunity in the real-world scenario of Student Affairs," Harshe said. "Studying in a Higher Education master's program is somewhat of a full circle inward-looking experience! We get to critically study and examine the institutional system that teaches us: the university system, administration, policies, and other leadership aspects of a Higher Education institution (such as that of a 4-year, 2-year, community college, technical college, and many others)."
Harshe plans to pursue a doctoral degree in higher education and student affairs after graduation to further internationalization efforts within the field. "There is a sizeable gap in Higher Education research of the lived experiences of international students/scholars, the wider international community including their family and children of students, but also undocumented and refugee populations that have even different experiences," Harshe said. "This is something I am passionate about and want to intersectionally look into across all functional areas in Student Affairs, such as housing, career services, academic success, etc."
While studying at FSU during the pandemic, Harshe found opportunities to create community, serve in leadership roles, and attend virtual conferences.
"The pandemic year was a bit of a dampener on the overall experience at FSU because I was not able to move to Tallahassee in the Fall of 2020. But all in all, there are so many wonderful things that I cherish from this last year at FSU, namely my work with the Center for Global Engagement's Global Citizenship Certificate," Harshe said. "Working with undergraduate students in developing their intercultural and global competence has been so rewarding. Seeing them write thoughtful and vulnerable reflection papers and engage in interactive programming to grow holistically has been remarkable."
In addition to connecting with students through his work with the CGE, he also engaged with students, faculty, and staff by co-hosting one of the CGE's Virtual International Coffee Hours. Harshe shared information about his hometown of Mumbai and introduced participants to music, dance, and Vada Pav, a popular Mumbai street food.
Harshe also hosted one of ELPS' monthly World Travel Social Hours. "I took fellow travelers to India and weaved in tourist destinations along with significant educational milestones given the informed audience of our department. Folks were engaged and keen on learning more about India. With my background as an international speaker at the Global Ambassador Student Program (GASP) at Colorado State University, I was more than delighted to share about my colorful and vibrant country."
"As a Presidential Intern for the American College Personnel Association (ACPA) – College Student Educators International, I am one of three individuals selected to assist the ACPA President (2020-2023), Dr. Danielle Morgan Acosta, and participate in a unique opportunity to advance the goals set forth by the association and the president," Harshe said. "Here I get to be in critical spaces and thus understand the many nuanced mechanics of how large international non-profit professional associations function."
Since March 2021, Harshe has been part of the Higher Education Student Association (HESA), serving as the Social Justice and Inclusion Coordinator. His role is to ensure an equitable, just, and welcoming space for everyone that engages with HESA.
Harshe also serves as the International Student Advocate for the Congress of Graduate Students (COGS) at FSU, and he encourages graduate students to reach out about any desires for improving and fostering a welcoming environment for our international community. "This gives me the opportunity to serve the international student/scholar and community-at-large and advocate on their behalf with FSU's Student Government Association (SGA). With the help of COGS and CGE, I was able to coordinate a resource grant that helped us procure sunshade umbrellas for the CGE courtyard. This will increase the outdoor seating capacity and allow for students to enjoy the International Coffee Hours without worrying too much about the sun in the summers," Harshe said. "If you are an incoming graduate student, reach out to me so we can co-create a welcoming space for you and our international community at FSU!"
Harshe attended multiple virtual conferences this year, including FAIE's 2021 Statewide Conference; the NAFSA: Association of International Educators Region VII Conference; the American College Personnel Association (ACPA) 2021 Convention; the National Association of Student Personnel Administrators (NASPA) 2021 Virtual Conference; and the Jon C. Dalton Institute on College Student Values, at which he presented a session on 'UNPACKING Experiences of International students!'.
Currently, Harshe serves as an Assistant Coordinator for University Housing co-supervising the on-campus Residence Halls of Broward, Gilchrist, and Landis. "This is something I am very excited about as I will be living and working on campus learning a whole lot about the lifestyles of incoming FSU students from the context of their housing and accommodation, which is where they live and thrive," Harshe said.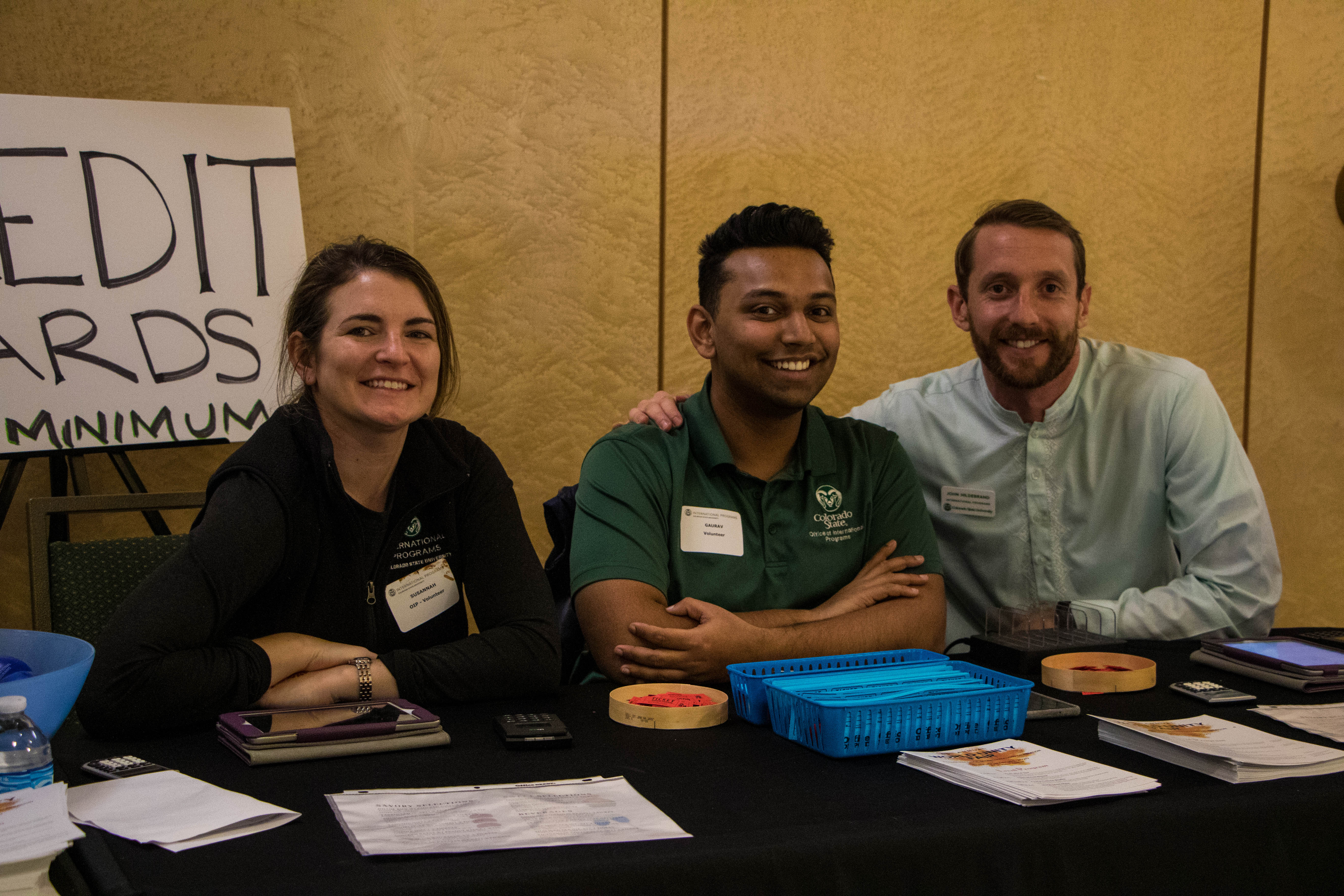 Harshe encourages new international students and scholars to be proactive and get involved with academic and extracurricular activities. "Just like the plane took flight when coming to the USA, take flight in your life and fully experience all that Florida State University has to offer you. Stop by my office in Landis 121 and we can get Chai together! And remember, cherish the small things in life like the fragrance of flowers on campus, the serene beaches in Florida, the hikes and landscapes all across the US! Learn, travel, live! Do something, and be fearless!"
He also recommends new students ask around for help when adapting to new situations. "If you need to learn how to drive, ask around for help and get a friend to teach you how to drive. Get that learner's permit and go for it," Harshe said. "If you want to learn a programming language or a spoken language, find that community and engage intentionally. If there is a student organization you find interesting, don't hesitate to stop by during FSU's Market Wednesdays and sign up for their newsletter. As much as of an academic experience you are going to get out of studying at FSU and in Florida, you are also studying abroad. With that comes some fun and exploration too!"
Harshe counsels new students to seek friendships with people from a variety of backgrounds. "While I see a lot of students stick to their friends from their nationality and regions, try and be more open and interact with others from different parts of the world in a low-stakes space such as International Coffee Hour at the CGE," Harshe said. "Speaking your language and having your home food will surely help with homesickness, so do that to feel loved and also try to get out of your comfort zone. Even though it may be hard at times, remember that that is where learning happens. If you feel lost and unmotivated, reach out to peers; they might be going through something similar, so be empathetic and caring towards each other."
To connect with him, find him on LinkedIn, Instagram, and Facebook.
If you're an international student who is interested in being highlighted by the CGE on our website, social media platforms, and in publications, please share your experience as an international student at FSU with us through this questionnaire. Plan to upload a collegiate picture of yourself and spend about 20 minutes to complete the survey.