Janeen Green: GCC Student Spotlight
---
Janeen Green: GCC Student Spotlight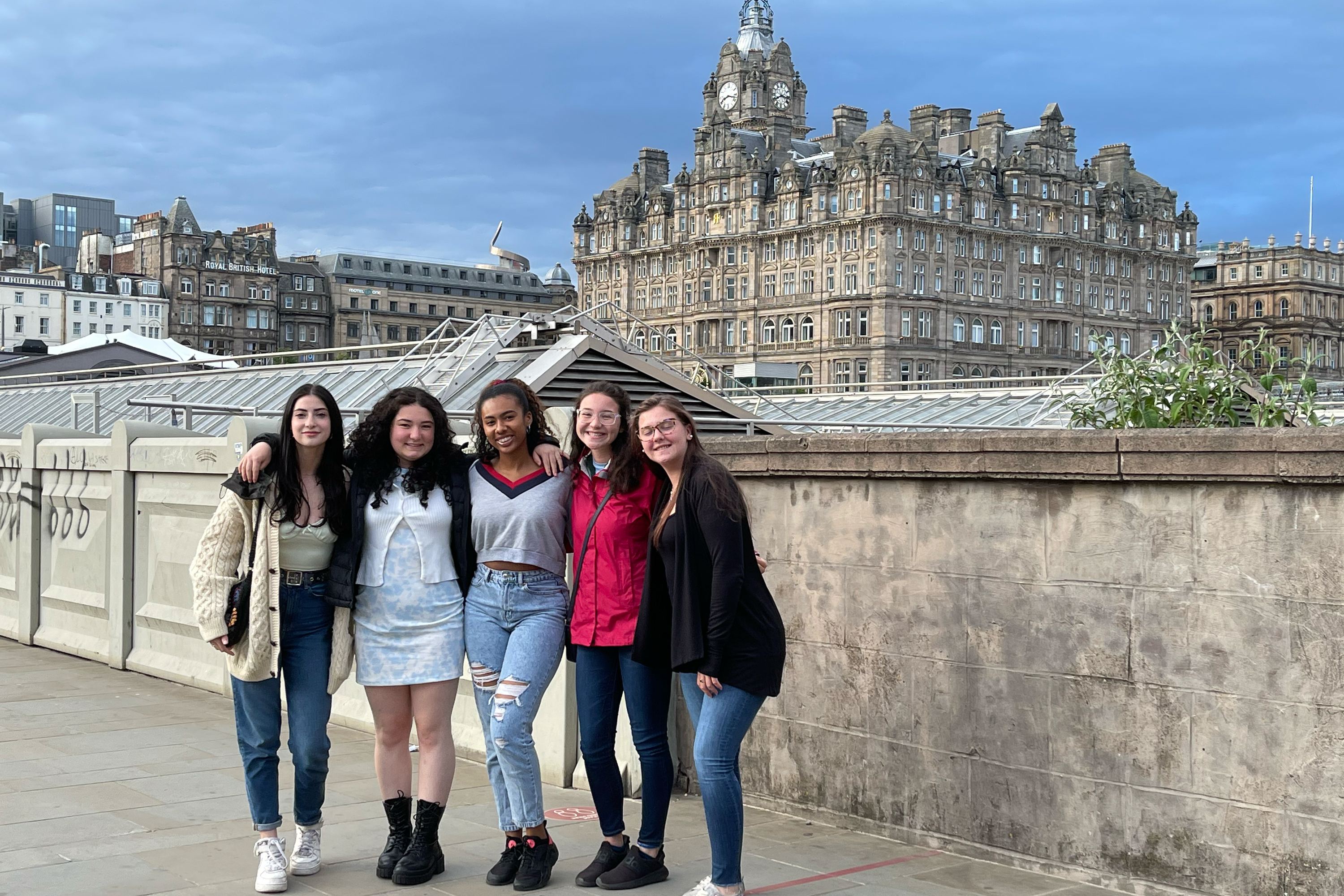 Janeen Green is a senior studying Religion and Humanities and is currently enrolled in the Global Citizenship Certificate (GCC) program. Green is also President of the Religion Club (Student Organized for Religious and Cultural Exploration) and a member of the Alliance for Black Women.
The GCC is an academic certificate offered by the Center for Global Engagement that prepares students to succeed in a global workforce through curricular and co-curricular involvement in international and domestic intercultural experiences. When asked her reason for enrolling in the GCC Green said, "I have always had a passion for learning about other cultures and Florida State has a culturally rich student body. I wanted to participate in as many intercultural events as I could, so that I could engage more in conversations on global issues, to help me in pursuing a career related to human rights and social justice."
One of the GCC requirements is a sustained experience that can be fulfilled either internationally or domestically. Green completed her sustained experience by participating in one of FSU's International Programs in London, England during the Summer of 2021. "Studying abroad in London, England enabled me to experience the cultural richness of the United Kingdom as I explored the countryside of Scotland, visited the stunning Chatsworth House, and ate an array of cultural cuisines," Green said.
The GCC also requires that students complete a Global Perspectives course (IDS 2431/IDS 2460), which Green completed in the Fall of 2020. "I was able to dive into how interactions among people from differing cultural backgrounds can be complex and why being knowledgeable about these differences allows me to better engage in intercultural conversations as that can lead to great opportunities," Green said, "This course challenged and created ideas I held about the world around me, which blossomed into a deeper appreciation of it."
Green said it was particularly helpful to take the Global Perspectives class before going abroad to London. "Taking IDS 2431 before embarking on this trip provided me with information on various communication styles that I did encounter in London. I also experienced fewer discomforts than most people would when entering a new country as the course provided methods to combat (or ease) culture shock and other issues," she said.
Green not only enrolled in the GCC but also worked as the Administrative Intern for the GCC in Spring 2022. With her extensive experience with the program, Green offers the following advice to anyone considering enrollment in the GCC: "Joining the GCC will provide them with various opportunities to better themselves in every aspect... I saw exactly how this certificate helps push students into unfamiliar atmospheres as they experience another way of life that will teach them valuable skills for our globalized world. Exposing and nurturing your mind to other cultures will allow you to build amazing skills, such as open-mindedness and tolerance, as you will have first-hand experiences to practice through the GCC."