CGE's Special Programs Celebrates 10 Years of Partnership with Meiji University
---
CGE's Special Programs Celebrates 10 Years of Partnership with Meiji University
Last week, the Center for Global Engagement, under the Division of Student Affairs, hosted a celebration in recognition of the ten-year partnership with the School of Global Japanese Studies at Meiji University located in Tokyo, Japan.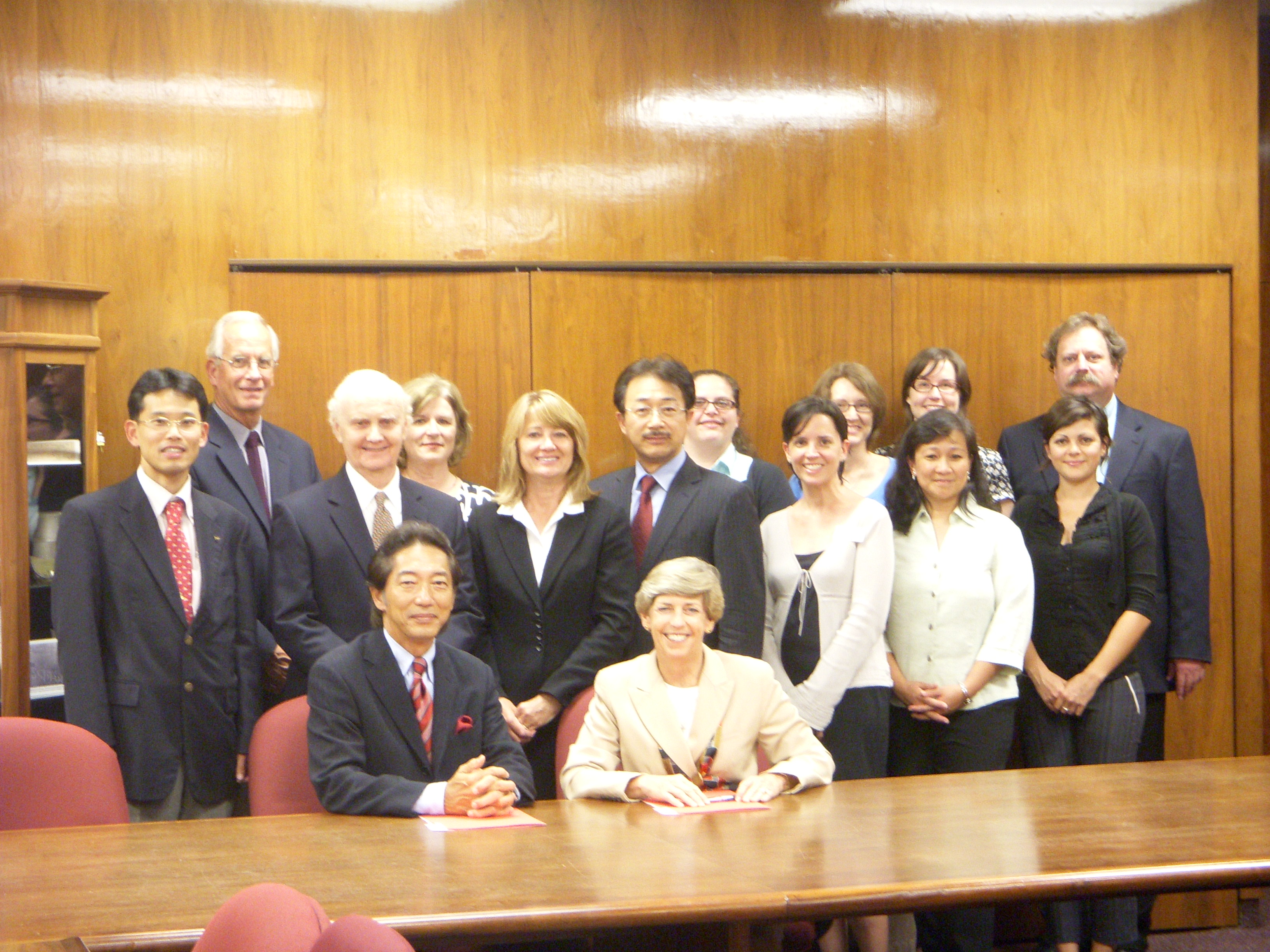 This partnership has provided more than 375 Meiji University students the opportunity to experience life as an FSU student during ten days on campus in the summer and then take further FSU coursework in intercultural communication while completing internships at Walt Disney World® Resort.
Professor Akira Kobayashi and Ms. Sayaka Sato from Meiji University traveled to FSU to celebrate the partnership as well as to Walt Disney World® Resort to visit the 48 Meiji students who are currently participating in the program.
To celebrate the partnership, the Center for Global Engagement hosted a luncheon on September 13 at the University Center Club which featured words of appreciation for the partnership, the viewing of a video highlighting students' experiences, and the exchange of commemorative awards.
Speakers included Dr. Steve McDowell, Assistant Provost; Dean Larry Dennis, College of Communication and Information; Dr. Brandon Bowden, Assistant Vice President of Student Affairs; Akira Kobayashi, Professor at Meiji University School of Global Japanese Studies; and Dr. Cindy Green, Director of the Center for Global Engagement.
Before traveling to FSU, Professor Kobayashi and Ms. Sato visited Walt Disney World® Resort, where they met with Disney International Programs staff and attended the Special Programs students' Applied Intercultural Communications course taught by Dr. Robert Hughes, Program Director.  They also visited their students at their work locations in the parks, toured their living accommodations, and spent time with them at Epcot and Disney Springs to hear about their experiences.
Meiji University is a prestigious university in Tokyo that ranks among the best universities in Japan. The Special Programs students attend the university's School of Global Japanese Studies, and this internship helps them develop intercultural competencies that will help them succeed in a diverse, globalized world.
To learn more about the CGE's Special Programs, visit cge.fsu.edu/specialprograms.