CGE Student Spotlight: Natasha De La Cruz
---
CGE Student Spotlight: Natasha De La Cruz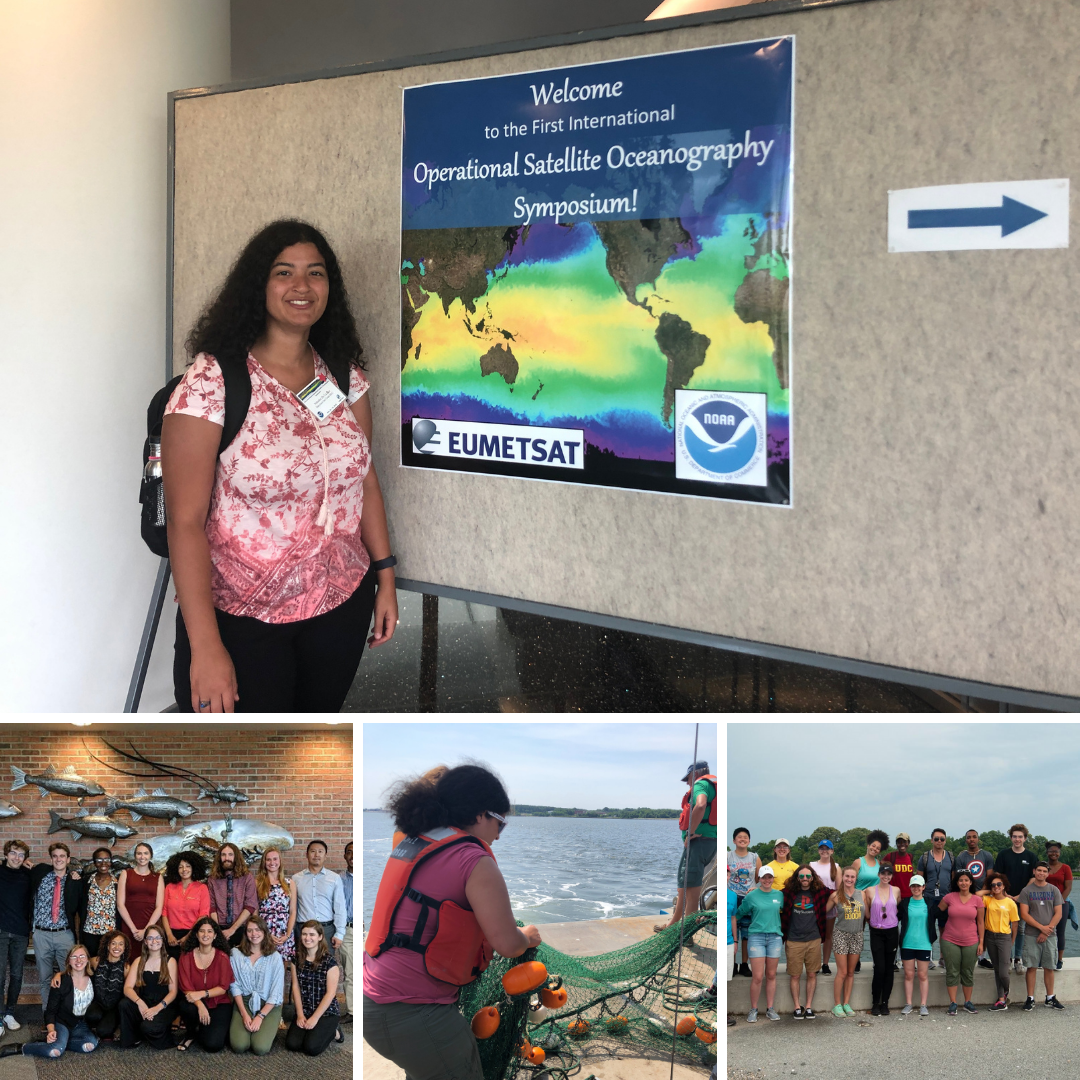 Natasha De La Cruz
Global Citizenship Certificate Student
Bachelor's Degree in Environmental Science
Natasha is a senior enrolled in the Global Citizenship Certificate. She enjoyed the Global Perspectives course, which is the certificate's foundational course, because it gave students a space to discuss important global issues in a relaxed, educational atmosphere.
She satisfied her sustained experience through the Center for Global Engagement's Global Noles mentor program, which assists incoming exchange students with adjustment to life once at FSU by pairing them with volunteer undergraduate students. Throughout her undergraduate experience, she has participated in many organizations that promote environmentalism and sustainability.
Her most influential experience was participating in a research project through the Maryland Sea Grant REU program this past summer.
"I learned quite a lot about the importance of scientific research and the effects of coastal policy on water quality issues," De La Cruz said. "The science project that I worked on over this summer was focused on tracking the growth of harmful algal blooms in the Chesapeake Bay using satellite data. I chose to do research on harmful algal blooms because as a Floridian, I have seen the devastating effects of these toxic blooms. States such as Maryland and Florida have an economy based on ecotourism and fishing. Once a harmful algal bloom occurs, it is unsafe for both humans and the environment. Overall, it is important to understand and track the growth of these blooms to protect coastal communities and preserve our beautiful, natural marine environments and native species. By spreading this knowledge, I hope to plant a seed of change in communities across the world."
As global citizens, we should be guided by the United Nations' Sustainable Development Global Goals, to build a better future for everyone. Through her research, she is implementing local change towards 'Goal 14: Life Below Water'.
Undergraduate students interested in learning more about global issues and demonstrating to employers and graduate schools that they're ready to succeed in a diverse and multicultural word should enroll in the Global Citizenship Certificate.
Students take a total of four academic courses: one required course and three electives from a list of 500+ liberal studies courses that enhance understanding of global issues and cultures; attend eight intercultural events; and complete one sustained experience. GCC students earn a transcript notation, and completion of the Global Citizenship Certificate counts toward one of the requirements for the Garnet and Gold Scholar Society.
Visit cge.fsu.edu/globalcitizen for more information, or email globalcitizen@fsu.edu to schedule an advising appointment.