CGE Student Spotlight: Natalia Hernández
---
CGE Student Spotlight: Natalia Hernández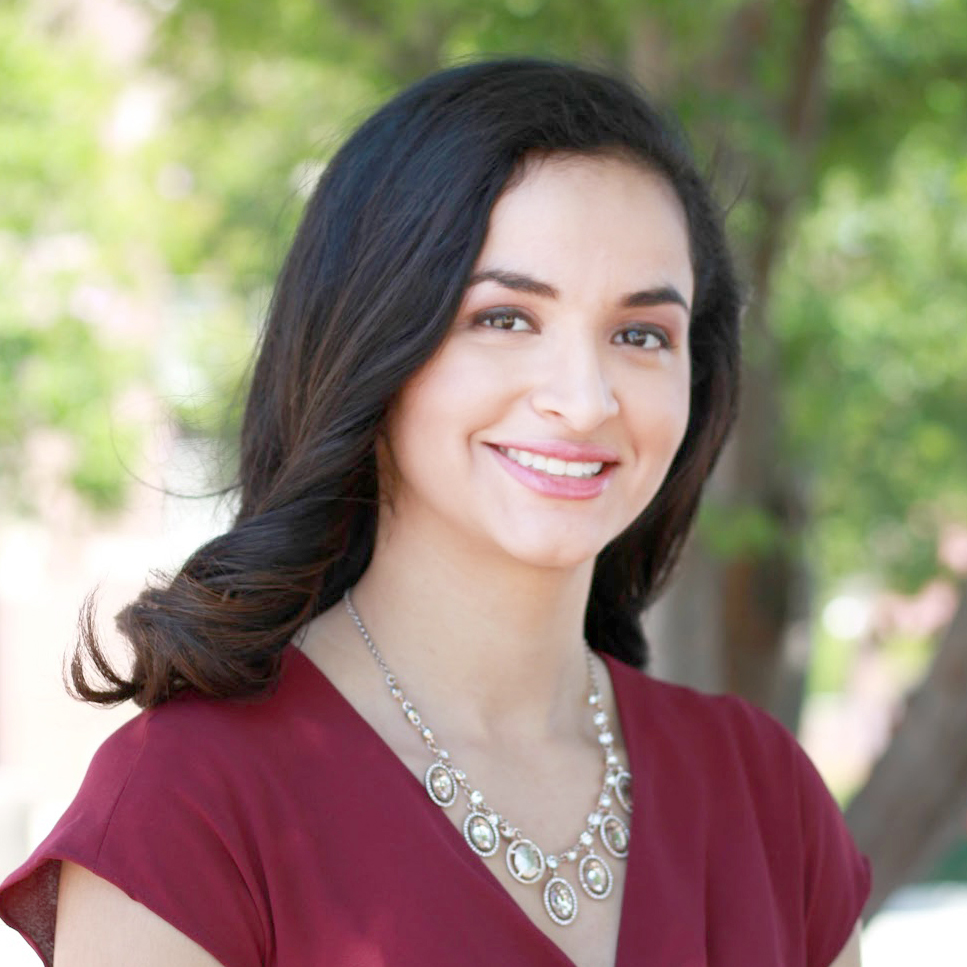 Natalia Hernández
Global Citizenship Certificate Student
Master's in Media Communication Studies, Class of 2021
Natalia Hernández, Global Citizenship Certificate (GCC) alumna, is graduating this May with a master's degree in media and communication studies.
Hernández was introduced to the GCC program as an undergraduate when she lived in a Living Learning Community (LLC) her freshman year. She took Global Perspectives, the certificate's foundational course that focuses on multicultural engagement and leadership through social change. She also participated in intercultural events that provided opportunities for her to interact with international students and scholars.
"Through these experiences, I came to learn that a global citizen is someone who takes an active role within their own community while also being aware of their place in the larger world," Hernández said. "These experiences further developed my interpersonal and cross-cultural communication skills."
Hernández decided to enroll in GCC to learn more about leadership through social change and develop the intercultural skills necessary to be more effective at advocating for her community. As the daughter of first-generation Cuban refugees, Hernández has always valued advocacy, communications, global consciousness, and law.
"My grandfather was a political prisoner who fled persecution in Cuba and took his family to seek freedom in America. In Cuba, he advocated for liberty and the freedom of expression," Hernández said. "Their difficult journey of starting a new life in the U.S. has greatly shaped who I am today."
One of the main components of the Global Citizenship Certificate is the sustained experience, which many students choose to satisfy by traveling abroad. In the summer of 2018, Hernández participated in FSU's Spanish Immersion Program in Santa Ana, Costa Rica, where she lived with a host family while taking classes at Conversa Linguistic Center.
"This experience profoundly impacted my outlook on life. Costa Ricans are known for their overall positive attitude, which is manifested in their common phrase pura vida, meaning 'pure life'. This phrase serves as a daily affirmation to be optimistic and live life to the fullest," Hernández said. "Learning to approach the world through the lens of pura vida has renewed my desire to engage with life beyond my comfort zone in order to achieve my goals."
The GCC program has also helped prepare Hernández to work in today's global society. She currently works as a graduate assistant at FSU's Office of National Fellowships (ONF), where her job is to advise students who are looking to pursue fellowship opportunities either domestically or abroad. "The global perspective that I have gained as a result of the GCC has equipped me with the skills necessary to help students clarify their research goals, whether it be studying a critical language, pursuing an education abroad, or even participating in programs that lead to careers in public service."
Hernández is currently exploring international fellowships to foster language acquisition and participate in immersive cultural experiences. "My study abroad experience with GCC and my work with ONF has further motivated me to pursue experiences that will allow me to study language and culture abroad," Hernández said.
After graduating Magna Cum Laude from the College of Communication & Information's Public Relations Program then earning an M.S. in media and communication, Hernández plans to pursue a legal education. "Learning more about global affairs and cross-cultural communication skills through the courses in this certificate has helped me clarify my career goals. I am particularly interested in pursuing international law and working in a federal agency like the Department of State."
"Overall, GCC has sparked my passion for learning about different cultures while also being an advocate in the community," Hernández said. "I plan to implement these values both in my academic experiences and in my future career."
Undergraduate students interested in learning more about global issues and demonstrating to employers and graduate schools that they're ready to succeed in a diverse and multicultural word should enroll in the Global Citizenship Certificate.
Students take a total of four academic courses: one required course and three electives from a list of 500+ liberal studies courses that enhance understanding of global issues and cultures; attend eight intercultural events; and complete one sustained experience. GCC students earn a transcript notation, and completion of the Global Citizenship Certificate counts toward one of the requirements for the Garnet and Gold Scholar Society.
FSU students who are interested in enrolling in the Global Citizenship Certificate program can visit cge.fsu.edu/globalcitizen to learn more or email globalcitizen@fsu.edu to request an advising appointment.
If you're a Global Citizenship Certificate who would like to be featured by the CGE, please complete this 25-minute questionnaire.