CGE Student Spotlight: Nadia Vital Maffo
---
CGE Student Spotlight: Nadia Vital Maffo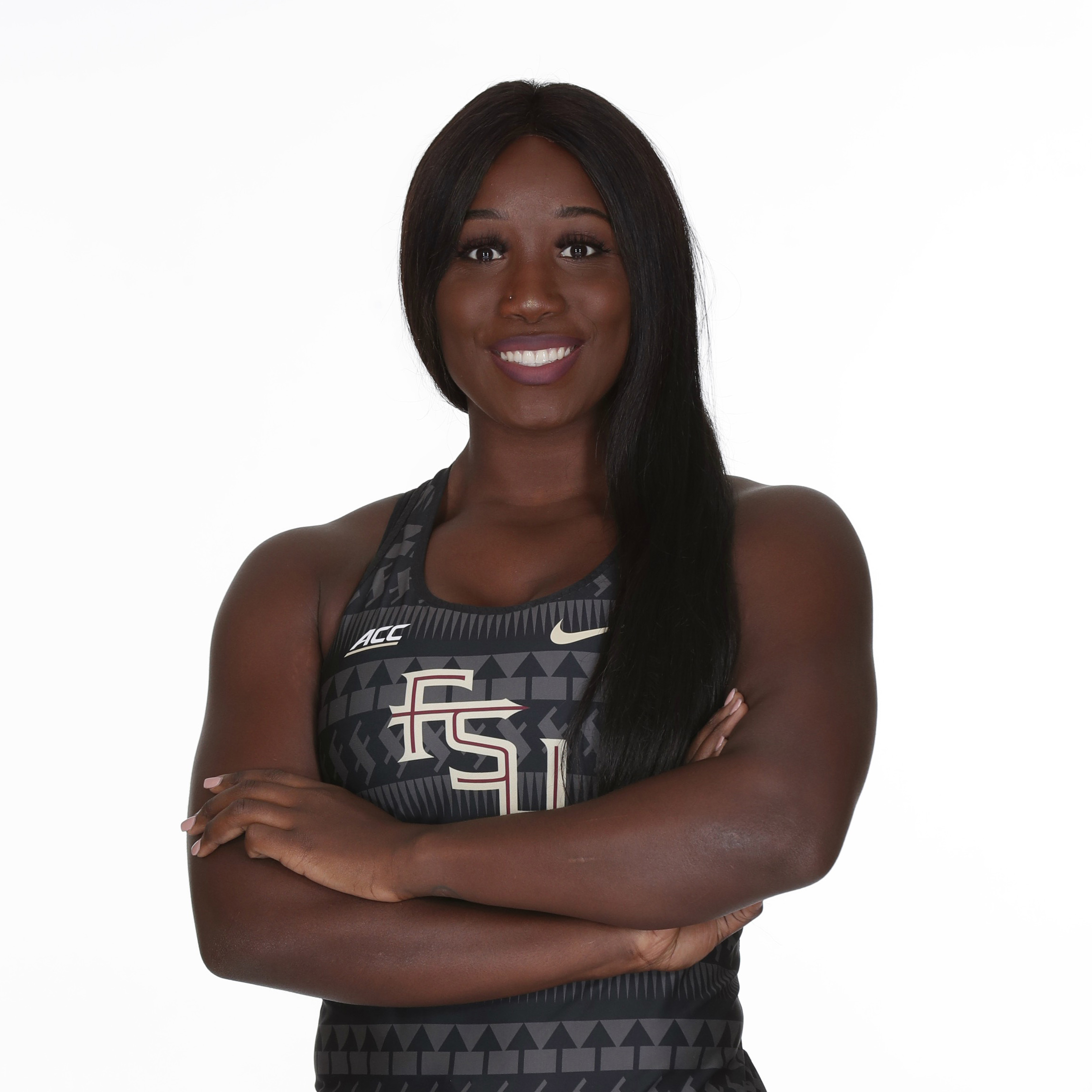 Nadia Vital Maffo
International Student from Italy
Bachelor's Degree in International Affairs, Class of 2020
Nadia Vital Maffo, graduating senior from Italy pursuing her bachelor's degree in international affairs, is a star athlete on Florida State University Seminoles Women's Track & Field who has won numerous championships while maintaining a high GPA.
Growing up in Italy, Maffo finished top three at nationals for many years. Throughout her early adulthood, Maffo competed in many international competitions such as Under 23 European Championships in 2017 and the World University Games in 2019. As a freshman at the University of Southern Mississippi, she won the title of C-USA Conference Champion twice both in 2017 and 2018. She was nominated MVP and freshman of the year in 2017.
When asked what the best part of her FSU experience was, she reflected on winning conferences and championships with the track team. In 2019 she finished fifth at the ACC in both indoor and outdoor championships, and in 2020 she finished sixth at the ACC indoor championship.
As an athlete, Maffo spends time conditioning and preparing for track season. Each season the FSU Seminoles Women's Track and Field Team travels throughout the country to compete against numerous colleges. Traveling has opened Maffo's eyes and heart to see the world around her.
"I've learned that the world is beautiful and has to be seen especially when you are young," Maffo said. "My advice to young people is to travel as much as you can. We are young only one time. Traveling opens the mind and experiencing different cultures makes you richer. I love traveling, either for competition or for vacation."
As an international student-athlete, Maffo has demonstrated such courage and strength throughout her college career. "College taught me how to be resilient and helped me grow up. During my four years of undergrad, I learned a lot about myself. I learned the importance of time management, how to be responsible, and most importantly how to go through adversity without ever giving up," said Maffo.
Maffo had to overcome many obstacles such as culture shock, the language barrier, and being homesick. "I overcame loneliness of missing family my old life, which is very common us as international students. I also overcame the language barrier and the fear of the unknown. I trust God and I know he is guiding me through every adversity," Maffo said.
Maffo is graduating from FSU with her bachelor's this fall 2020. Afterward, she plans to pursue her master's degree in public administration. "As an athlete, I didn't know what I wanted to study at first. I never had a dream job like many people. So I decided to study international affairs hoping that my experience as an international student is something I could use in the future to help other international students or workers in the U.S.," Maffo said. "A job that could fit me would be working in an embassy helping people with their daily immigration struggles."
Maffo's advice for incoming international students is to boldly be yourself.