CGE Student Spotlight: Moletedi O. Ntseme
---
CGE Student Spotlight: Moletedi O. Ntseme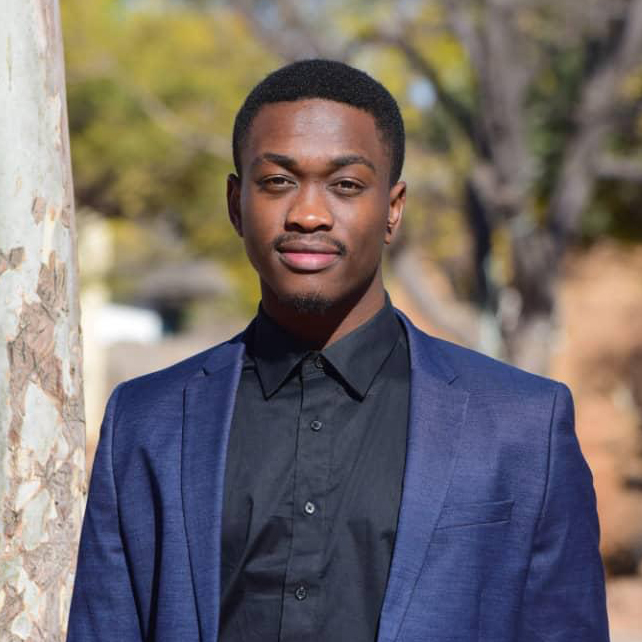 Moletedi O. Ntseme
International Student from Botswana
Master of Fine Arts, Theatre Management
Moletedi Ntseme, FSU graduate student from Botswana pursuing his Master of Fine Arts in Theatre Management, has developed skills through his program that he will employ in the future to diversify the economy in Botswana and help local artists achieve economic security.
Ntseme participated in the Graduate School's Master's in Four Finalist Competition in Spring 2020. He gave a four-minute speech about how he would like to use his research and degree to reduce the unemployment rate in Botswana and other African nations. Ntseme is creating a 16-page booklet called Guide to Arts Administration and plans to create multiple translations so artists in multiple countries can use it. He is in the process of doing a one-year research project and will spend three months in Botswana where he will train art organizations and introduce art administration practices to local artists. Ntseme hopes these efforts will reduce unemployment rates by using African artists' natural gifts to build up their economies.
"I am working behind the scenes on the managerial side of art to make sure that the artist on stage has a great environment to perform their art. Tied to this, I am doing research on how this managerial side of art can be used to help elevate art in Botswana from passion to profession," Ntseme said.
Ntseme was looking for a robust graduate program that would help him expand his leadership and communication skills. "I needed a program that would help develop my leadership skills while also educating me on arts management. After reading the Theatre Management program description, I knew it was exactly what I was looking for," Ntseme said.
As part of his assistantship, Ntseme serves as the Associate Marketing Director of the School of Theatre Marketing Office. During the first and second year in his program he served as Marketing Assistant then Marketing Communications Manager.
Over the past few years Ntseme has been at FSU he has grown immensely. "My program is designed to reflect what I may encounter in the real world after graduation. I get the opportunity to lead an office and exercise the leadership skills that I've learned in class," Ntseme said. "By the time I graduate, I will have work experience that will help in my smooth transition from grad school to work life. The FSU community has also taught me about the different demographics that reflect what I will experience in my career path."
Ntseme has also realized the importance of communication in his field. "I never used to be able to clearly express my opinions or articulate my needs until I came across the American culture. Having people who are vocal and stand for what they believe in has taught me to develop in that area. My career path requires constant, clear communication and I find this section of growth as one of my greatest achievements," Ntseme said. "One of the things I struggled with in the past was having difficult conversations as a leader and in other aspects of my life. Today, though I still get nervous, I can look past my nerves and fears and look at the greater payoff that comes with taking that initial step: confrontation. Consequently, the area that I grew the most in is communication, which has developed to be clearer and direct."
When asked what advice he would give to new incoming international students, Ntseme advises international students to "Be free and create memorable experiences that you'll look back to and remember the time you chose to come to one of the best schools in America."
Ntseme's vision surpasses his own future, and we look forward to seeing the far-reaching impact of his work.
If you're an international student who is interested in being highlighted by the CGE on our website, social media platforms, and in publications, please share your experience as an international student at FSU with us  through this questionnaire. Plan to upload a collegiate picture of yourself and spend about 20 minutes to complete the survey.