CGE Student Spotlight: Min Wang
---
CGE Student Spotlight: Min Wang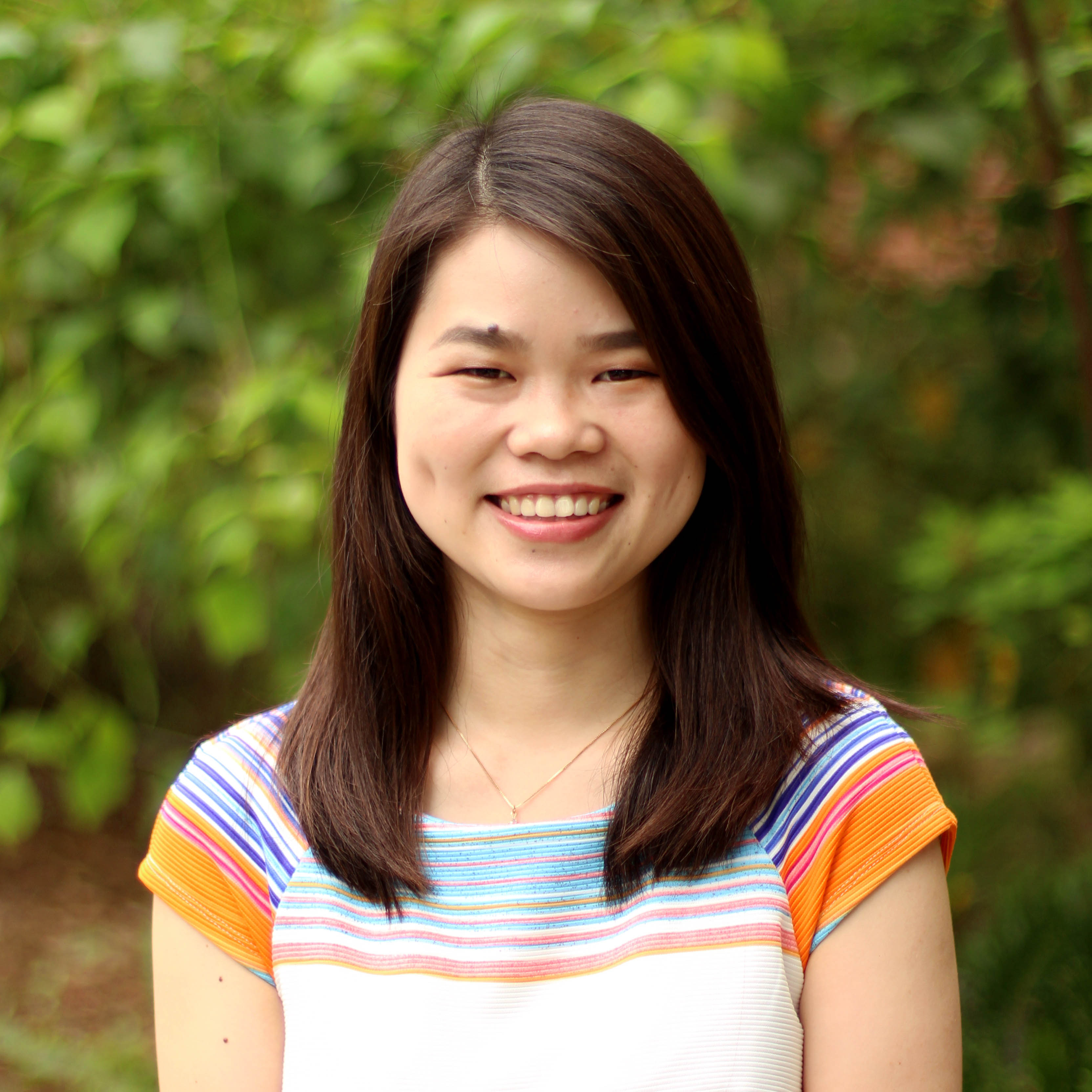 Min Wang, international student from China pursuing her Ph.D. in international and multicultural education, has earned multiple awards and recognitions for her academic excellence and commitment to improving educational outcomes locally and globally.
Wang, originally from Henan, China, is one of the first women from her village to go to college. She has a long history of dedication to expanding women's rights and child protections, and her research at FSU focuses on understanding education and intergenerational mobility in rural China. Wang aspires to contribute to the field of educational development in China as a research scholar.
"Pursuing a doctoral degree at FSU has not only helped me grow as a researcher and scholar but also provided tremendous opportunities for my personal growth," Wang said. "It has cultivated my personal strength, resilience, and persistence and helped confirm my passion in doing research in areas of education and social justice."
Wang has been awarded a number of scholarships and fellowships based on her academic achievements, community development, and involvement, and demonstrated leadership skills. She has been actively engaged with FSU's Center for Leadership and Social Change and received The Center's Mollership Scholarship, which funds FSU undergraduate students and graduate students as they focus on an 8-12 weeks service project with a non-profit agency during summer.
In 2018, Wang received the inaugural FSU Alumni Ambassador Award. She is also a two-time recipient of the P.E.O. International Peace Scholarship 2018-2020 and was awarded the American Association of University Women International Fellowship for the 2019-2020 academic year. Wang is also a fellow of the William Kerr Intercultural Education & Dialogue Initiative, which provides support to high-achieving international students with demonstrated financial need.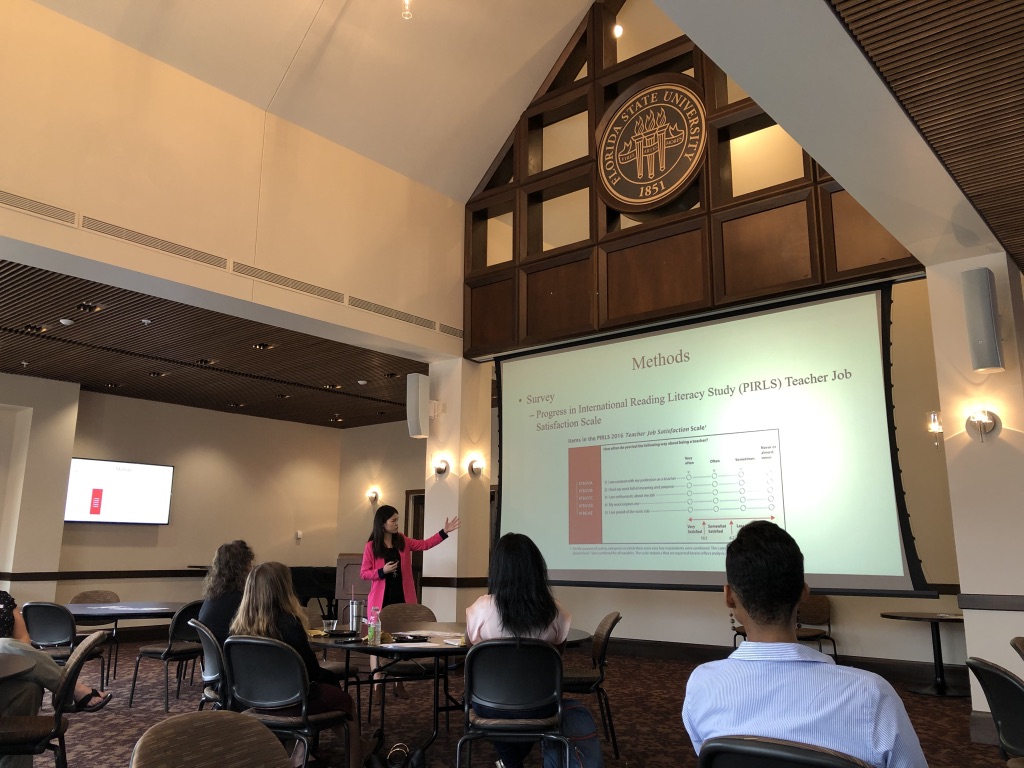 As an active member of FSU's Graduate School Fellows Society, Wang has shared her research with an inter-disciplinary audience while also learning about research projects conducted by her fellow graduate colleagues from diverse disciplines. Wang said engaging with a diverse body of students and faculty through the Fellows Society has been the best part of her FSU experience.
She received a B.A. in English Translation from Sias International University in China and an M. Ed. in Environmental Education at Florida Atlantic University. When asked why she chose Florida State, she said that her program's national ranking and encouragement from friends who are FSU alumni convinced her to study at FSU.
"The Ph.D. program in International and Multicultural Education at FSU is nationally ranked and recognized. It was an area that I always wanted to study," Wang said. "Additionally, I have multiple friends who attended FSU that all had very positive experiences here, which gave me a lot of confidence in accepting the offer to come to FSU."
After graduation, Wang aspires to be a research scholar in rural education development in China and said, "FSU has provided me the essential training in mythology, foundational knowledge, as well as the professional network to pursue my dream career."
"Florida State has many support resources, especially the Center for Global Engagement for international students. They are my go-to institute for support at Florida State, and they have helped me adapt to the new institutional life so much easier."
Wang expressed that studying in Florida has helped her build her professional network and share her research at local, national, and professional conferences.
The Graduate School has a Digital Narratives program that helped her research reach a larger audience and ultimately led to a research collaboration with Stanford University. She has also taken advantage of the opportunity to showcase her research, improve her communication skills, and join FSU's community of global scholars by participating in The Graduate School's GradWorld FSU project. GradWorld FSU is an interactive mapping website that uses personalized video presentations to highlight the extraordinary work of FSU graduate students, postdocs, alumni, and faculty. Wang presented her research on educational inequality in rural China. "Developing the video with GradWorld has helped me learn to communicate my research to a more general audience, and I really appreciate the opportunity to share," Wang said. "Since the video was made public, I have received many positive comments from a range of audiences on my research, such as friends, mentors, and colleagues, which motivated me to continue doing the research with quality and rigor."
Wang encourages students to study abroad and gain new experiences. "Studying abroad is an experience that allows you to uncover the knowledge about the world and about yourself," Wang said. "Embrace the challenges and opportunities that come your way, and it will transform you as a student, a scholar, and a global citizen."
If you're an international student who is interested in being highlighted by the CGE on our website, social media platforms, and in publications, please share your experience as an international student at FSU with us through this questionnaire. Plan to upload a collegiate picture of yourself and spend about 20 minutes to complete the survey.