CGE Student Spotlight:  Manuella Ribas Andrade
---
CGE Student Spotlight:  Manuella Ribas Andrade
Manuella Ribas Andrade
International Student from Brazil
Master's in Exercise Physiology, Class of 2021
Manuella Ribas Andrade, international student from Brazil, is graduating this semester with her master's degree in exercise physiology. Andrade was a Division I Student Athlete on the Florida State University Women's Swim team as an undergraduate and has been an active student on campus throughout her time at FSU.
"I came to FSU to pursue my academic and athletic career as a member of the FSU swim team." Andrade said. "Back in Brazil, it is nearly impossible to combine college with a professional level sport, so I was interested in attending college in the US and becoming a Division I Student Athlete. I first contacted the FSU swim coach and came on a recruiting trip. The minute I stepped on campus I knew there was something special about it and did not even apply to other schools."
Andrade received her bachelor's degree in exercise physiology in 2020 at FSU. "I am now a master's student studying exercise physiology," Andrade said. "My research project this past year focused on understanding the molecular mechanisms that regulate neurovascular dysfunction resultant from microgravity and cosmic radiation exposure. This type of exposure is what astronauts are expected to face on a manned mission to Mars."
Throughout Andrade's time at FSU, she has gained valuable experiences, skills, and knowledge that have prepared her for the next step of her journey. "Because of the strong faculty and cohort, I was able to see that there are multiple approaches to influencing the healthcare industry," Andrade said. "My resume has an emphasis on physiological research, and my professional mentors have shown me that research is a critical and ever-needed aspect of medicine. My experiences with numerous research labs and deep understanding of exercise physiology prepared me to take my next step in becoming a PhD candidate at the Johns Hopkins School of Medicine."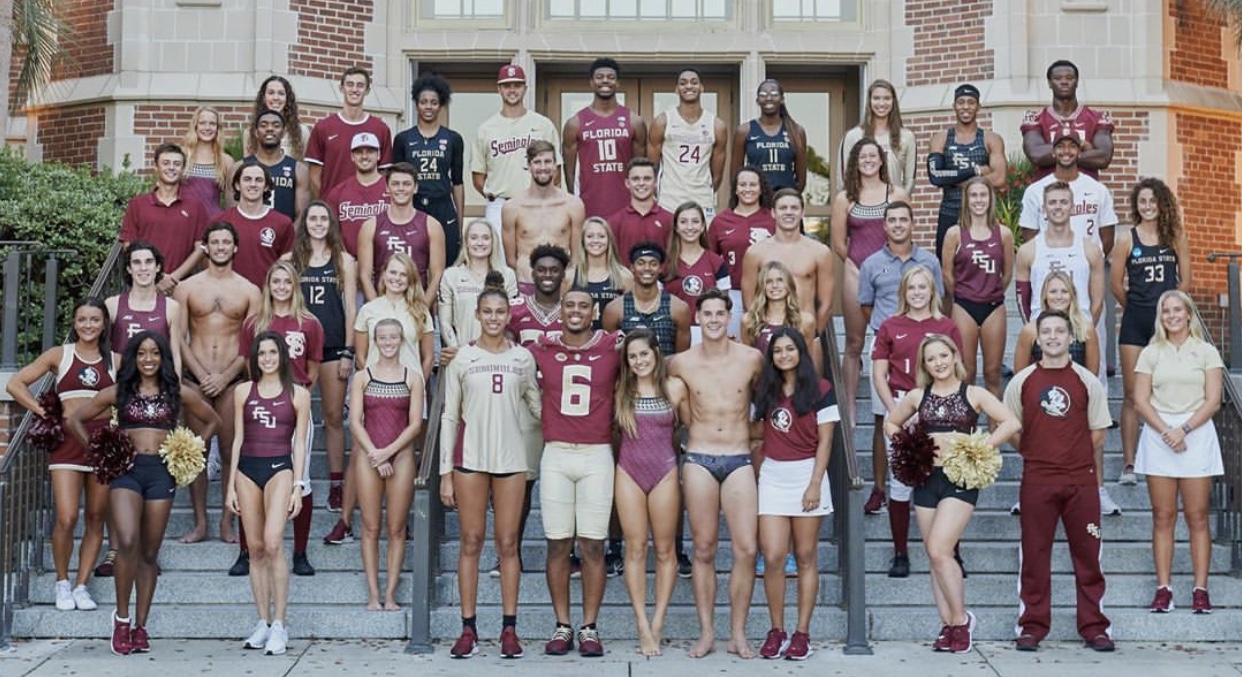 Over the course of Andrade's educational journey at FSU, she has participated in various leadership roles. Andrade was a part of the swim team for all four years of her undergraduate studies. She was also a member and president of the Student Athlete Advisory Council (SAAC). In 2018 and 2019, Andrade represented FSU in the ACC. She was also elected as the senior class council secretary for the Student Government Association and served in the Seminoles Students Boosters Association and Mental Health Council.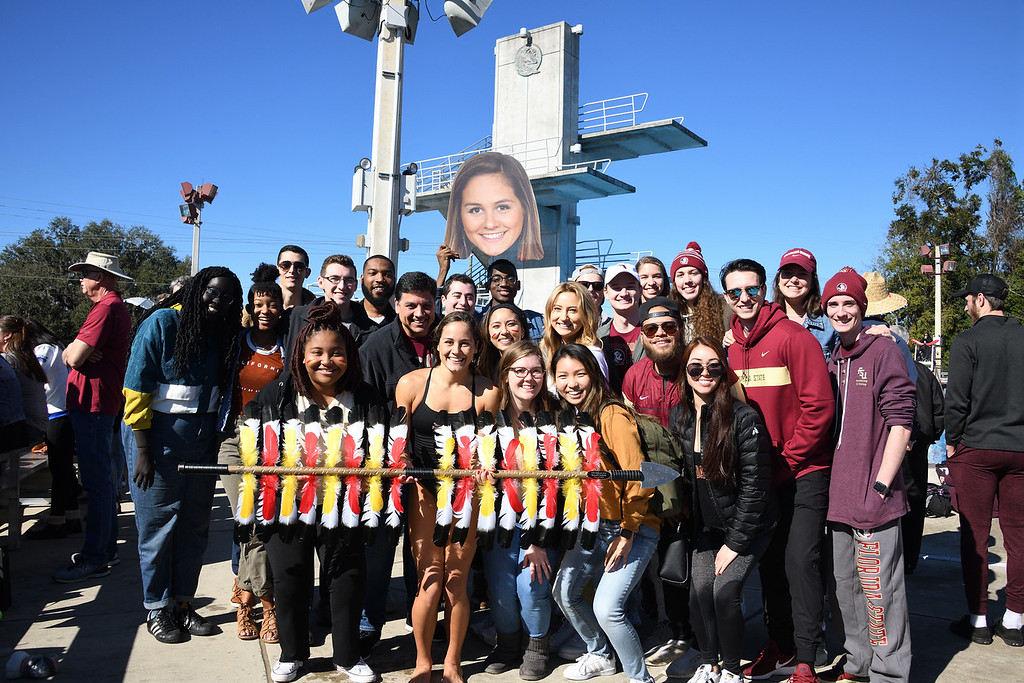 Andrade would like international students to know that there are numerous avenues to success, especially those that are not yet obvious. She hopes to be an inspiration to those that are exploring all possibilities in achieving their definition of success.
"Being an international student and foreign national comes with obstacles that citizens to not experience, but that does not make it impossible to enjoy the life you set out to achieve," Andrade said. "The key is to turn all my obstacles into possibilities. I hope the next generation of international students share this mindset and stay encouraged. Regardless of your goals, culture, nationality, or origin, you can impact this country just as much as the person sitting next to you in class."
If you're an international student who is interested in being highlighted by the CGE on our website, social media platforms, and in publications, please share your experience with us through this questionnaire. Plan to upload a collegiate picture of yourself and spend about 20 minutes completing the survey.