CGE Student Spotlight: Lexi Boynes
---
CGE Student Spotlight: Lexi Boynes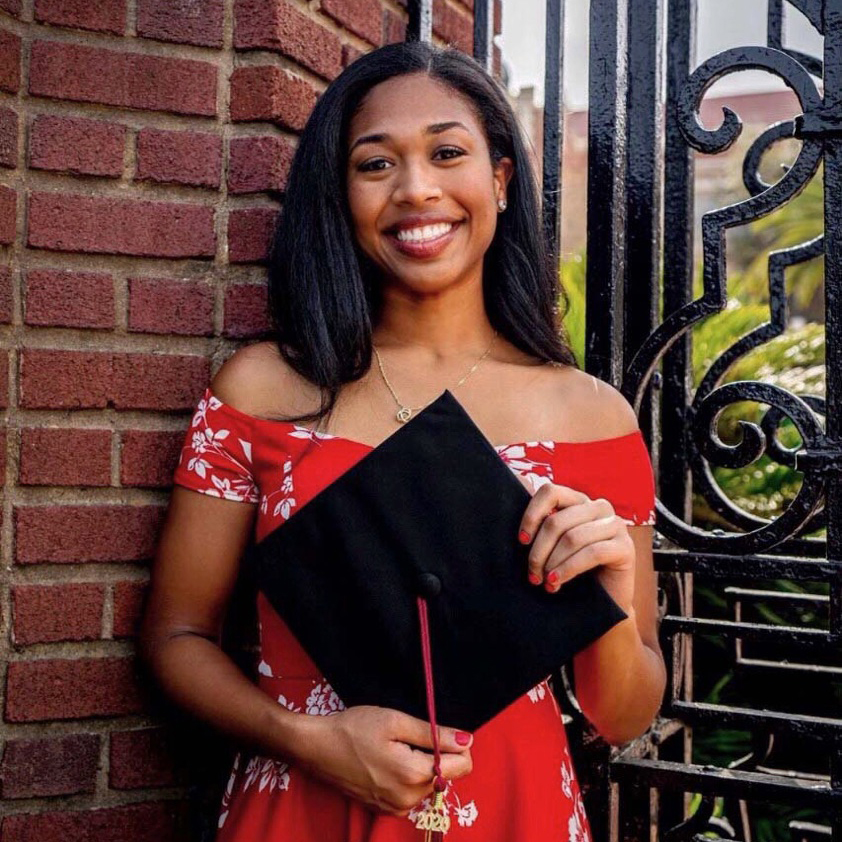 Lexi Boynes
International Student from Trinidad
Bachelor's in Public Relations, Class of 2021
Lexi Boynes, international student from Trinidad graduating with her bachelor's degree in public relations this spring, is an exceptional student leader at FSU involved with many prestigious academic and co-curricular activities.
"I chose to attend FSU because of both the financial and extracurricular opportunities that were presented to me," Boynes said. "Not a lot of universities offer financial assistance to international students, but FSU was able to help make college more affordable."
Boynes is a member of both the Service Scholar and Honors Legal Scholars Programs at FSU. The Service Scholar program recognizes students with outstanding leadership skills and encourages civic responsibility as an integral part of a liberal arts education at FSU. Boynes was also accepted into the Honors Legal Scholars Program, a highly competitive program for honor students that provides students with a head start on law school. "These organizations have helped shape me into who I am today," Boynes said.
Boynes is also in FSU's Honors in the Major program, which is designed to give undergraduate students an opportunity to explore their area of study, write, and defend a thesis. "I've had the wonderful opportunity to do research through the Honors in the Major program," Boynes said. "I am focusing my thesis on the entertainment industry, and my work analyzes how artists who lack control over their master recordings are being exploited by record labels."
"It has become an industry norm for both independent and major record labels to retain full ownership over an artist's master recordings. A master recording is the official, original recording of a song and its owner retains control over its revenue management and distribution methods," Boynes said. "The exploitation occurs when the record label maintains full access to their master recordings and profits at the mental or financial expense of the artist. Artists like Taylor Swift, Prince, and Pharrell Williams have spoken out against this industry practice, and there are multiple, high-profile lawsuits that are ongoing against record labels. My research involves a case study using the lawsuits of Kesha and Megan Thee Stallion against their respective record labels."
In 2019 and 2020, Boynes was selected twice by the Student Life Cinema to represent FSU at South by Southwest (SXSW), an annual media festival in Austin, Texas, that hosts film premieres, technology debuts, and hundreds of professional development workshops. In 2019, Boynes attended the world premiere of Jordan Peele's film, Us. She attended panels that discussed the effects of emerging technologies and discussions hosted by talented independent film directors. "SXSW inspired me to pursue a career in entertainment and technology law," she said.
Boynes is currently interning at HBO where she supports campaign planning to help drive grow the subscriber base for HBO Max and helps her team analyze the competitive streaming landscape.
"Working for HBO has been the opportunity of a lifetime," Boynes said. "My team members are some of the most supportive, kind, and creative people that I've ever met."
Boynes has taken advantage of the many opportunities on FSU's campus to enhance her leadership skills. For the past three years, Boynes has been serving as a Resident Assistant. She was also Class President from 2018-2020 and the Blockbuster Chair for the Student Life Cinema from 2019-2020.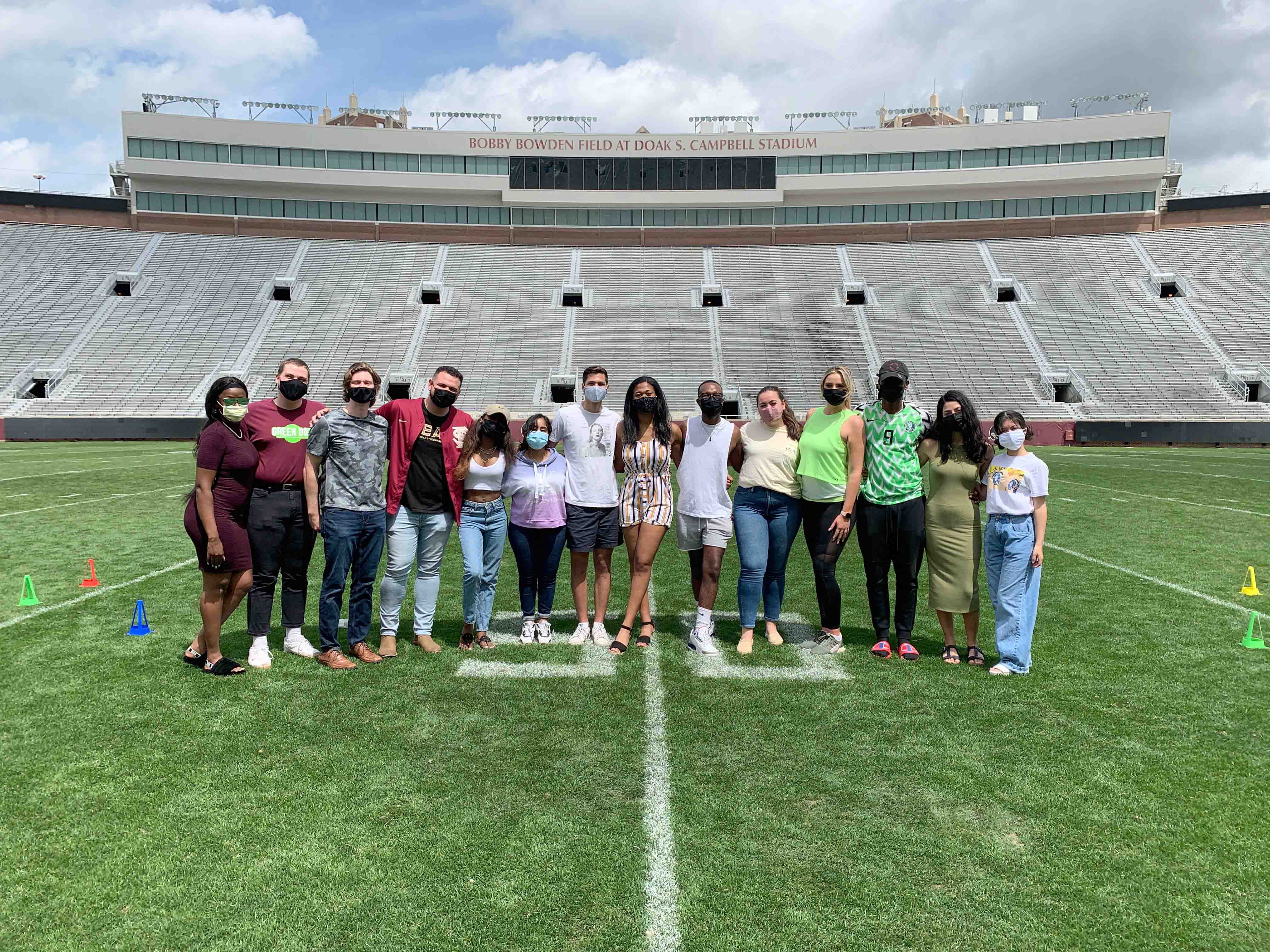 She is also a member of FSU's Spring 2021 Homecoming Court. "Being a member of the Homecoming Court has been my dream since my freshman year at Florida State," Boynes said. "It has been such an honor to serve on the Homecoming Court alongside 11 other very distinguished student leaders. Aside from getting the chance to represent FSU during my favorite tradition, I hope that my position has increased visibility and appreciation for FSU's amazing international student community."
"After graduation, Boynes plans to attend Georgetown Law as a Technology Law & Policy Scholar. "Through my experiences at FSU, I've found my passion for protecting creative rights," Boynes said. "I hope to one day work as an entertainment attorney for a major studio like Warner Bros."
Boynes advises incoming international students to take advantage of the resources offered by the Center for Global Engagement. "My advisor, Betty Jensen, and all the other amazing people at the CGE have helped FSU feel like my home away from home," Boynes said. "I wish I had gone to more events hosted by the CGE before the pandemic, so I would say to make the most of your time with the CGE!"
If you're an international student who is interested in being highlighted by the CGE on our website, social media platforms, and in publications, please share your experience with us through this questionnaire. Plan to upload a collegiate picture of yourself and spend about 20 minutes completing the survey.