CGE Student Spotlight: Hanya Noussier
---
CGE Student Spotlight: Hanya Noussier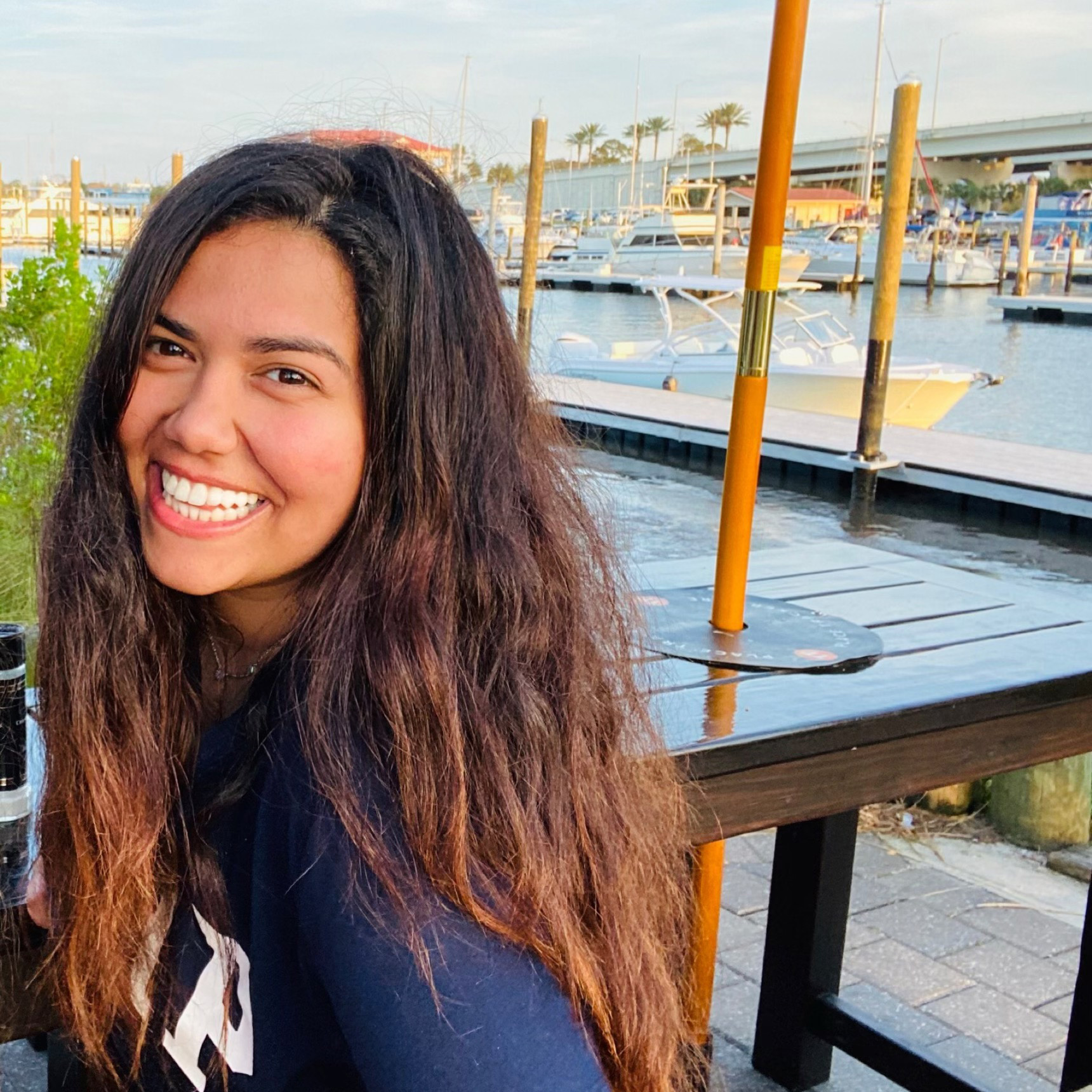 Hanya Noussier
International Student from Egypt
Bachelor's Degree in Advertising
Hanya Noussier, FSU senior from Egypt pursuing her bachelor's degree in advertising, believes that increasing diversity and inclusion within higher education institutions is more important now than ever.
FSU celebrates International Education Month every November highlighting the benefits of international education and exchange. This observance is an expansion of the U.S. Department of State and U.S. Department of Education's International Education Week, which was established to promote programs that prepare U.S. students to work in an increasingly globalized world, celebrate the value of international exchange, and connect future leaders.
"Every day we learn something new, and the idea of diversity, equity, and inclusion – including globalization – becomes more important as our world evolves rapidly," Noussier said. "Studying abroad helped me expand my academic horizon and develop numerous skills to adapt to rapid changes fairly quickly."
As an international student, she has expanded her network of connections globally. "FSU has a diverse student body, whether domestic or international students," Noussier said. "That allowed me to meet people from different backgrounds and cultures, expand my knowledge on many different things, and learn about new perspectives. I come from a different background and culture than most of the FSU student body. I encourage everyone to participate in activities, conferences, involvement opportunities, and events. Talk to people, connect, and expand your network to allow everyone to see who you are and what you are capable of no matter how different you may be."
When Noussier was applying to FSU she ran into a couple of issues. However, when she contacted the FSU's Office of Admissions, they guided her throughout the whole process. "I remember the lady who stayed with me on the phone until we figured out a way to solve my transcript issue. The amount of support she gave me was endless, and at that moment I knew FSU is where I wanted to be. FSU offers support, assistance, and guidance to their students, and this is where I'm meant to be," Noussier said.
Noussier has been fascinated with advertisements since she was a child. As she got older her passion for the field grew and that passion has been fostered by the faculty in FSU's College of Communication and Information.
"Thanks to my professors at the College of Communication, I learned many things about media that I wouldn't be able to learn anywhere else," Noussier said. "A special thanks to Dr. Kelly Kelly, who always goes that extra mile to help her students expand their knowledge about advertising. Through my advertising strategy class, I learned how to plan and execute an advertising campaign from A-Z."
Noussier received the opportunity to join FSU's Arrowhead Advertising Team, which competes annually in the National Student Advertising Competition (NSAC) sponsored by the American Advertising Federation (AAF).
"I'm one of the lucky few on FSU's Arrowhead Advertising team who gets to compete in the NSAC to create the best campaign for a nationally-recognized client," Noussier said. "This allows me to gain hands-on experience while developing many essential skills that I will apply in my career."
Noussier is also a member of FSU's Garnet and Gold Scholar Society, which facilitates involvement and recognizes engaged, well-rounded undergraduate students who excel within and beyond the classroom.
She was also accepted into the FSU Transfer Genius Program, which is a mentorship program that supports new incoming transfer students. Noussier facilitates activities, panels, events, and assists the instructor for SLS 3140 (a course that incoming transfer students take) and serves as a peer mentor.
"I love reaching out to students to learn more about them and assist them with all the questions they may have ranging from academic and student involvement opportunities to career-oriented questions. I believe in the power of change and how one person can change another's person life. I hope one day through my help to others I can help them change to their best version. I never know, I may be helping the next Bill Gates or Einstein," said Noussier.
Throughout her college career, she has participated in various student organizations. She has also held leadership positions as President of the Phi Sigma Theta Honors Society, Social Media Chair at the Social Spear, and most recently as a Stay Healthy Ambassador Program (SHAP) Ambassador to promote a safe & healthy campus.
As Vice President for the College of Communication and Information Leadership Council, she and the members within the council work with the dean's office to promote diversity, equity, and inclusion.