CGE Student Spotlight: Gizem Solmaz
---
CGE Student Spotlight: Gizem Solmaz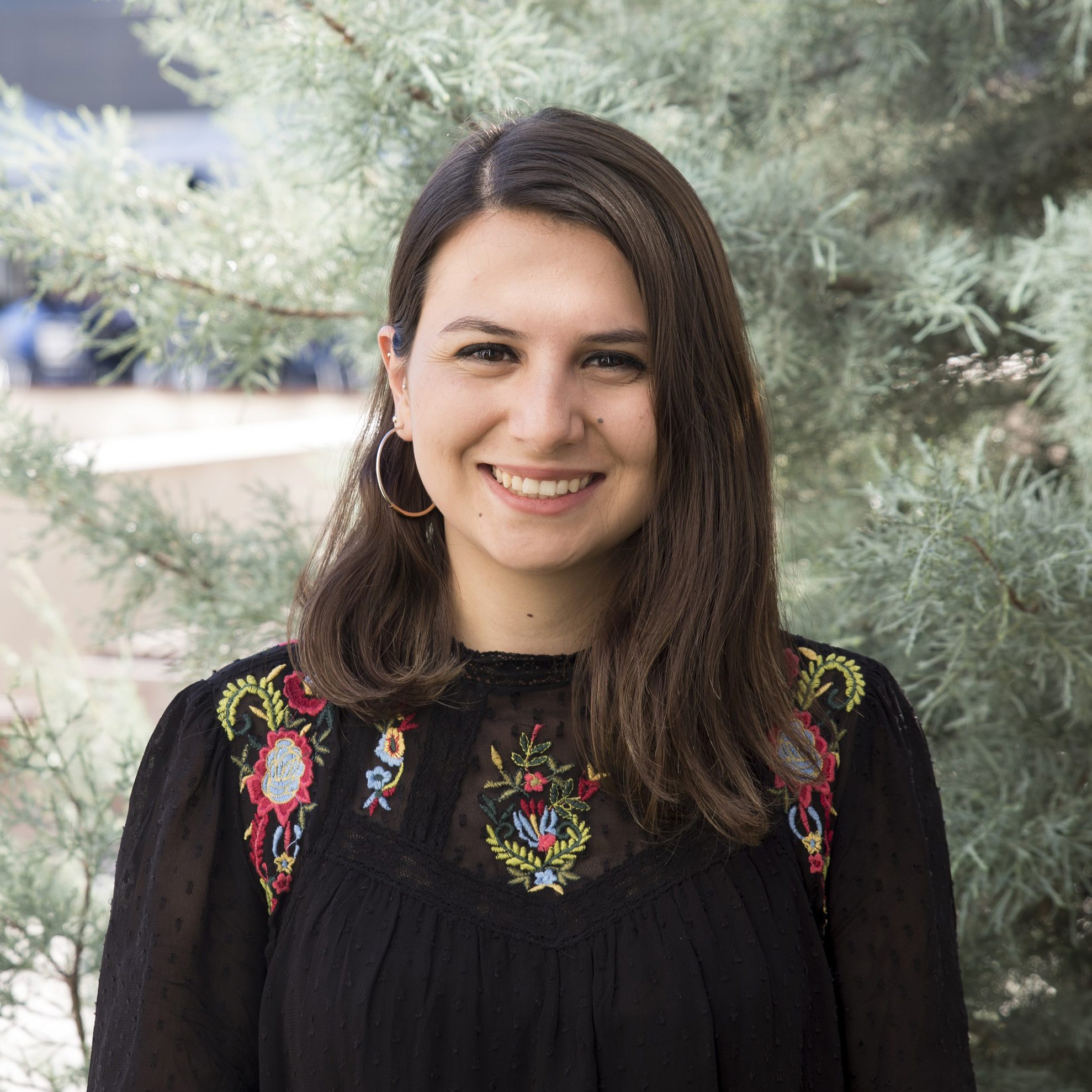 Gizem Solmaz
International Student from Turkey
Doctorate in Mathematics Education
Gizem Solmaz, FSU alumna and international student from Turkey pursuing a Ph. D. in mathematics education, is a leader for civic engagement and education equality – at FSU and globally – with an impressive record of academic achievements, volunteer service, and fundraising.
Solmaz is currently a doctoral student in the College of Education's Curriculum and Instruction program, majoring in mathematics education while also earning her Measurement and Statistics Certificate. She has served as a Graduate Research Assistant at the Learning Systems Institute (LSI) since August 2019 and is currently working on two research projects: 'Foundations for Success: Developing Effective Mathematics Educators through Cognitively Guided Instruction (SEED),' and 'Follow-Up to the Replicating the CGI Experiment in Diverse Environments' under the supervision of her academic advisor, Dr. Robert C. Schoen. The mission of the Schoen Research Lab is to serve children and society with the goal of improving mathematics teaching and learning for all.
"I am so honored to work in Dr. Robert Schoen's research lab," Solmaz said. "I cannot express in words how proud I feel to work toward these goals! We have a great research team that supports one another while also pushing each other to be at our best. Being a part of this talented team with these goals in mind is what motivates me to work every day."
Solmaz graduated from Middle East Technical University in Turkey with high honors. As a sophomore studying early childhood education, Solmaz completed her practical training at Johann Wolfgang Goethe University, Germany; for three months she had an opportunity to experience methods of analyzing mathematical learning and teaching processes, assessment of mathematics learning process and performance measurement. Solmaz also visited Trinity College in Dublin with the support of Erasmus+ Staff Mobility.
"In my undergraduate years, I had two professors who graduated from Florida State University who are Dr. Refika Olgan and Dr. Feyza Tantekin-Erden. In Turkey having a professor who graduated from the United States was a great chance," said Solmaz. "They provided us insight into the culture and lifestyle of the United States as well as the United States educational system. Every time they talked about Florida State University, their eyes lit up. I always wanted to be a successful professor like them. That's why since the first year of my undergraduate education, attending Florida State University has been my dream."
Throughout Solmaz's time at FSU, she has taken advantage of every chance to grow and expand her horizons. "FSU gave me incredible opportunities to discover and improve myself. I've been humbled to be a recipient of numerous fellowships, awards and scholarships."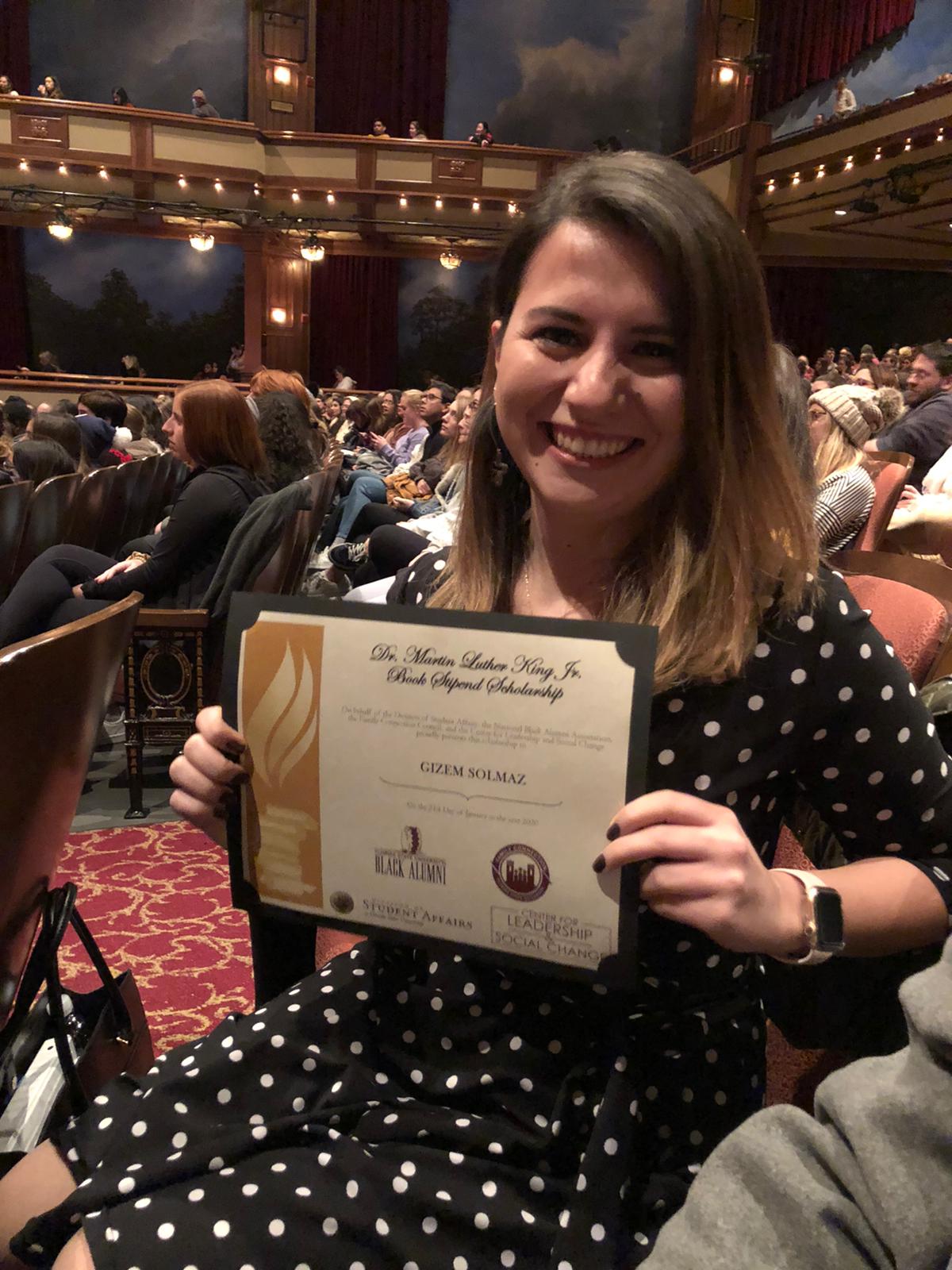 Solmaz is a recipient the Adelaide D. Wilson Graduate Student Success Fund and the Dr. Julia B. Schwartz Endowed Scholarship in Early Childhood Art Education. She also received the Martin Luther King, Jr. Book Stipend Award, which is a competitive scholarship for undergraduate and graduate students awarded by The Center for Leadership and Social Change and endowed by the Office of the Vice President for Student Affairs, the FSU National Black Alumni, and New Student & Family Programs. In 2020, Solmaz was awarded the Graduate Student Excellence in Visual Arts Award for her photograph titled "In Limbo." Solmaz' artwork is featured on the Honors, Scholars and Fellows House's Excellence in the Visual Arts Virtual Exhibition Gallery.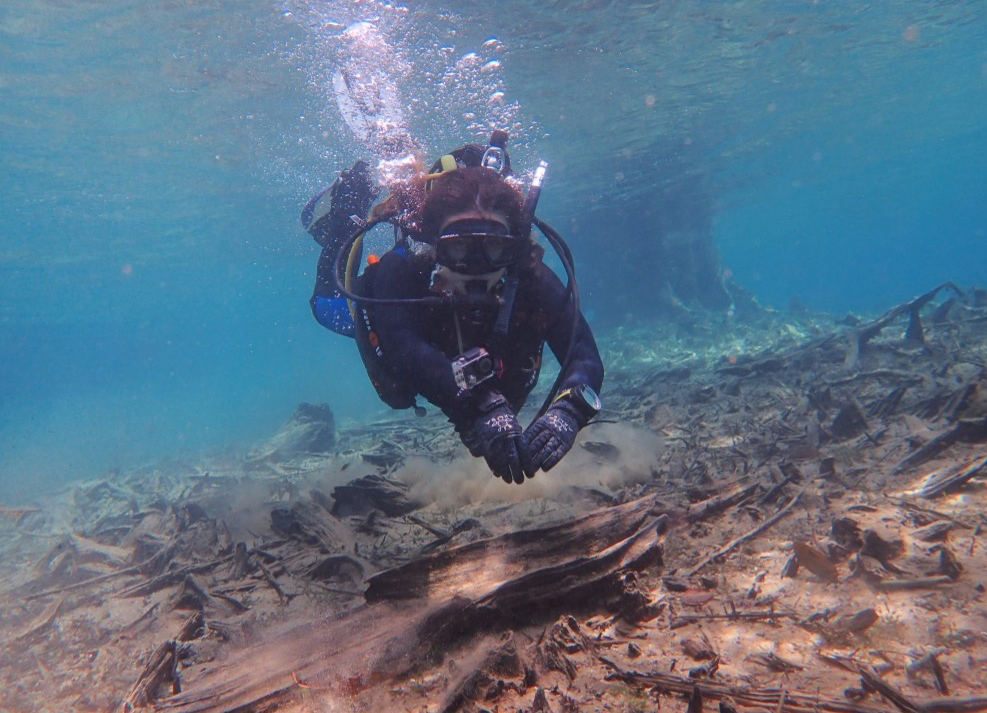 Solmaz currently serves as the Vice President of the FSU Seminole Scuba Diving Club. "Thanks to the tasks I am doing in the club, I've learned how to organize events and motivate people to join our club," said Solmaz. "In addition to this, it has also improved my communication skills as well as my self-regulation. The most significant impact of being Vice President is that I have had the chance to gain amazing friends."
With the FSU Seminole Scuba Diving Club, Solmaz has fundraised more than $500 for Relay for Life at Florida State University. In addition to FSU Seminole Scuba Diving Club, Solmaz is working with FSU alumna Dr. Gabrielle K. Gabrielli to obtain her divemaster certification with Scuba Educators International and aims to get her dive buddy certification with the Handicapped Scuba Association (HSA). She is also active in Life Worth Leading, a 501c (3) nonprofit organization that benefits people with disabilities including veterans.
She believes that the teaching profession, and being a role model, require continuous progress toward self-development. During her time at FSU, she has observed diverse cultures and experienced how, through shared goals, people can come together as one community. "I am so glad that I have been a part of this diverse community so far," Solmaz said. "Florida State University is a school that gave me many new opportunities to improve myself which helped me to find out who I really am. FSU provided every opportunity to improve me both academically and personally. I always felt supported and was able to receive any guidance I needed through this journey!"
After graduation Solmaz aspires to become a professor and establish a non-profit organization for immigrant children to promote social justice and equality, continuing her long history of service and mentorship. In 2015, Solmaz founded a local organization in Turkey to fundraise money to provide scholarships for undergraduate students in need. To date, the fund has provided scholarships for 16 students, totaling more than $10,000. In the future, Solmaz hopes to expand this organization into an international non-profit to help more students in need.
As an avid follower of the Social Learning Theory, Solmaz believes being a role model for children constitutes an important part of the teaching experience. "My life goal is to serve as a mentor for children in need," Solmaz said. "I worked with so many foundations voluntarily, and I have had chances to work with people from different ethnicities (Syrian, Kurdish, and Arabic) and their children. I saved a lot of memories, like photos, pictures which children drew for me, and letters which came from children from every part of Turkey. After the visits, we became pen pals. There were dozens of letters which came from children to me. Through different non-profit organizations, I found a chance to visit village children from all across Turkey who suffer from an educational gap based on geographic location. Unfortunately, in our country children who live in rural areas are in a disadvantaged position in terms of educational opportunities. This leads me to the question of, 'how can I contribute to social justice here?' To achieve this, I decided to support them by mentoring them."
One of Solmaz' biggest fears about becoming an international student was that she might feel isolated, and she encourages prospective students to embrace the unknown. "I learned you can't be afraid to meet new people and embrace new experiences if you're coming to FSU," Solmaz said. "FSU has offered me a new home with amazing roommates, experiences, and opportunities. FSU will be your new home!"
If you're an international student who is interested in being highlighted by the CGE on our website, social media platforms, and in publications, please share your experience as an international student at FSU with us through this questionnaire. Plan to upload a collegiate picture of yourself and spend about 20 minutes to complete the survey.