CGE Student Spotlight: Erin King
---
CGE Student Spotlight: Erin King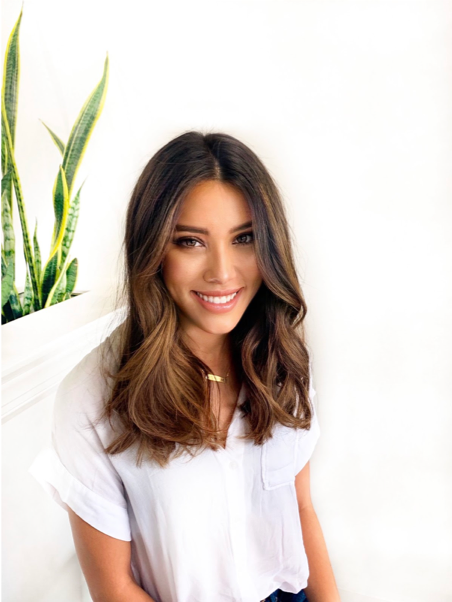 Erin King, Global Citizenship Certificate (GCC) and FSU alumna with a bachelor's in International Affairs, now works in human resources for Mitsubishi and claims the program shaped her career trajectory.
Growing up in a multi-cultural home, King enrolled in GCC to learn more about cultural differences, both for her own personal and professional understanding.
From a relational standpoint, being involved with GCC helped her bridge the gap between understanding people and their cultures. King believes that participating in the GCC Program honed her communication skills. "I am better able to thrive and interact with my co-workers thanks to the lessons I learned," she said.
Students take a total of four academic courses: one required course and three electives from a list of 500+ liberal studies courses that enhance understanding of global issues and cultures; attend eight intercultural events; and complete one sustained experience.
While taking the required Global Perspectives course, King made connections between her life and global competencies. "We have all experienced those 'ah-ha' moments when something just clicks and makes perfect sense in your head," King said. "That's how my experience in those courses felt. The class teaches a way of thinking, a mindset when you engage with other cultures. It's something that you feel like everyone should know, but it isn't really made clear until you're given the opportunity to openly and freely discuss it within the course."
King studied abroad in Leysin, Switzerland, counting as her sustained experience.
Undergraduate students interested in learning more about global issues and demonstrating to employers and graduate schools that they're ready to succeed in a diverse and multicultural word should enroll in the Global Citizenship Certificate.
After completing all GCC requirements, King recognized the importance of diversity and inclusion within the workforce. She then shifted her interest to human resources and has been working as a recruiter for Mitsubishi, a globally integrated business enterprise that employs millions of individuals across the globe. "GCC pushed me to find a company that focused on the care and understanding of its employees and that sought out to diversify the workplace," King said. "I now have the great opportunity to speak with a variety of people across the country."
GCC students earn a transcript notation and a physical certificate upon completion. They can also add in-demand job skills like intercultural communication and analytical thinking to their resume.
Undergraduate students interested in learning more about the Global Citizenship Certificate program may attend an info session held on Mondays at 4 p.m. and Wednesdays at 12 p.m. in The Globe Room 2600 or email globalcitizen@fsu.edu to schedule a virtual advising appointment.
Students may also visit cge.fsu.edu/globalcitizen to learn more about the certificate program. 
If you're a Global Citizenship Certificate who would like to be featured by the CGE, please complete this 25-minute questionnaire.