CGE Student Spotlight: Elaine Melgarejo
---
CGE Student Spotlight: Elaine Melgarejo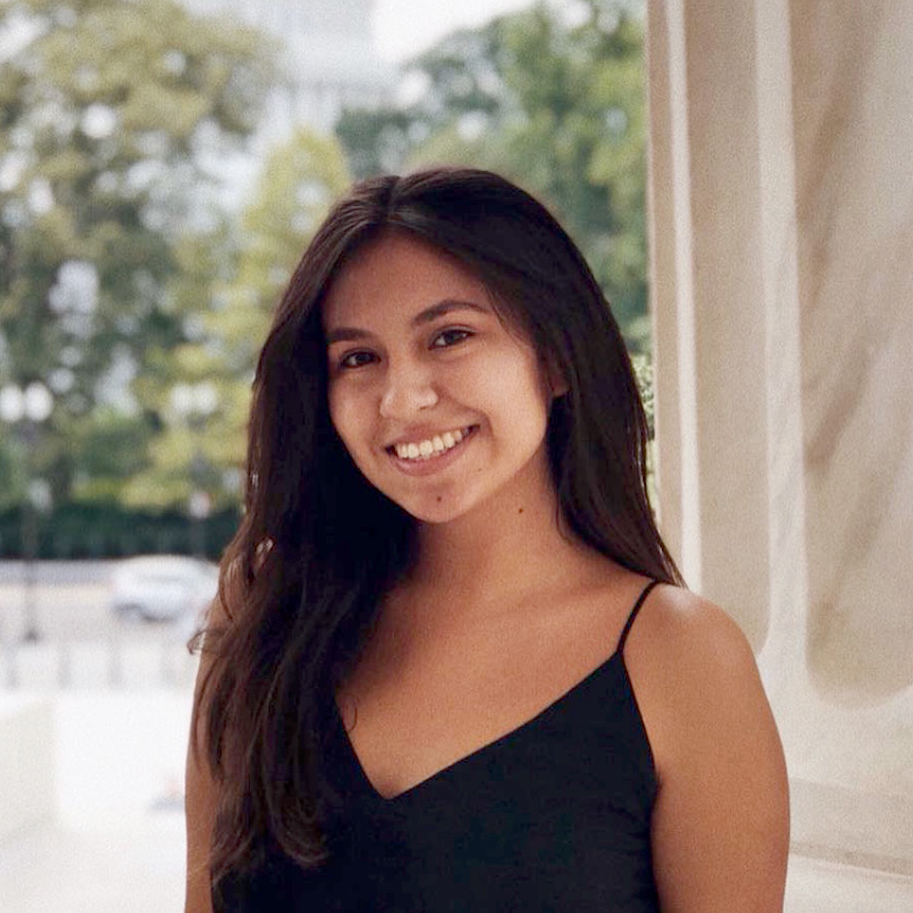 Elaine Melgarejo
Global Citizenship Certificate Student from Miami, FL
International Affairs Major
Elaine Melgarejo is a current Global Citizenship Certificate program student majoring in international affairs who strongly believes that her experiences in the certificate have been integral to her academic success at Florida State University.
While completing Global Perspectives, the certificate's required foundational course, Melgarejo expanded her global competencies by learning about an array of intercultural communication concepts needed to excel in today's globalized society. "I looked forward to having conversations with other classmates about how our personal, cultural experiences have shaped our perspectives, and I learned to appreciate the differences among us," Melgarejo said.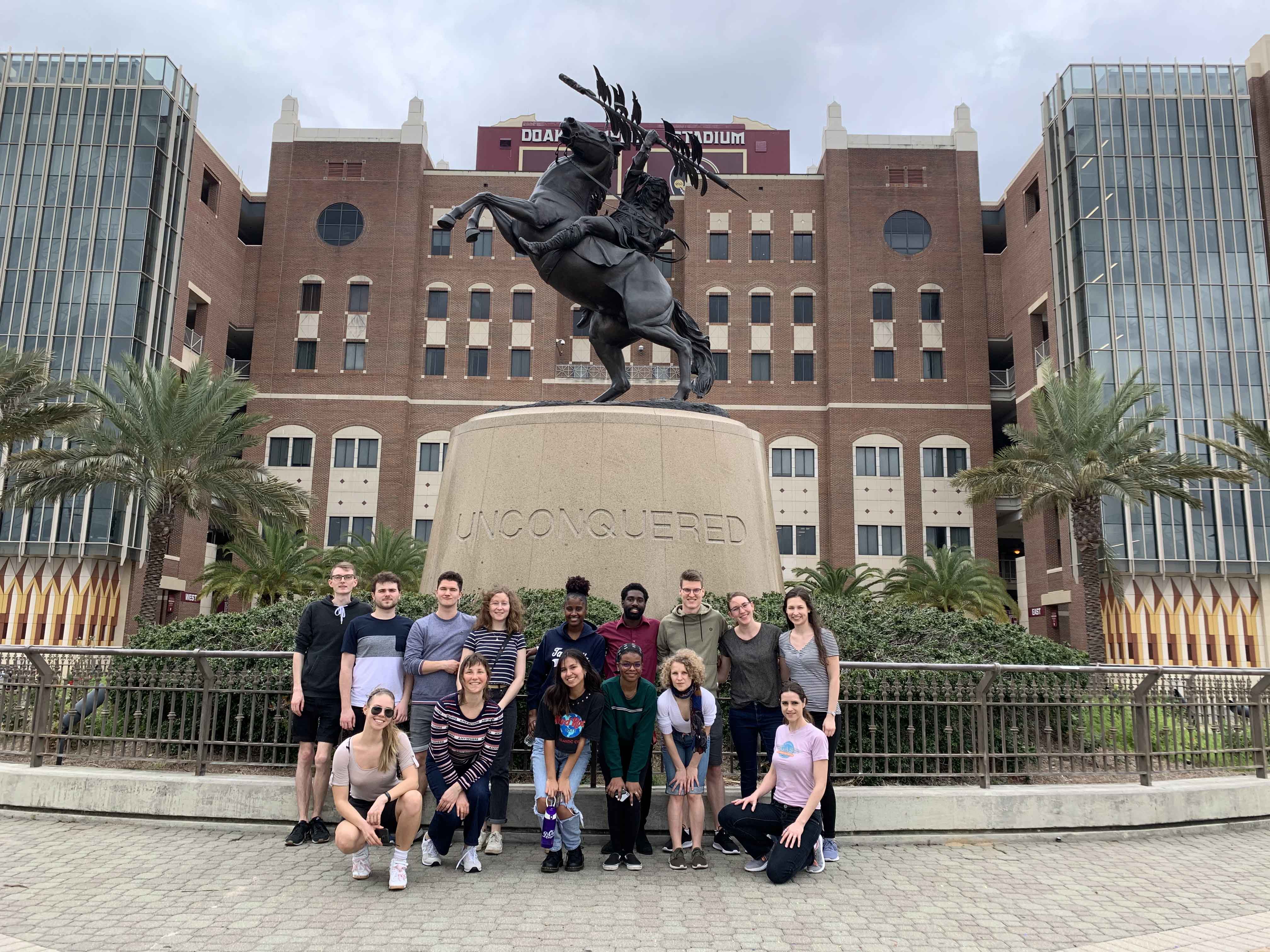 To fulfill her sustained experience, she had enrolled in the Center for Global Engagement's Beyond Borders program. The program provides a unique opportunity for FSU students to host incoming international students and participate in a short-term cultural exchange then travel to either Jamaica during Spring Break or Dresden, Germany for three weeks following the spring semester.
Melgarejo was accepted into the Beyond Borders Germany 2019-2020 cohort. Though the remainder of the program was canceled due to the COVID-19 pandemic, she appreciated the intercultural opportunity to host German students from Dresden University of Technology. For two weeks she showed the visiting students around FSU's campus and introduced them to a multitude of CGE events such as International Coffee Hour.
In the past International Coffee Hour served as an opportunity for students, faculty, and staff from around the world to come together and enjoy refreshments from a featured culture, drawing crowds of 250-300 people weekly. Currently, the FSU community can join CGE's Chef Jesse and students from Registered Student Organizations (RSOs) to explore culture through cooking demonstrations followed by connecting in conversation every Friday from 5–6:30 pm on Zoom. For more info visit cge.fsu.edu/vch or to register for the weekly Zoom link visit bit.ly/CGEcoffeehour.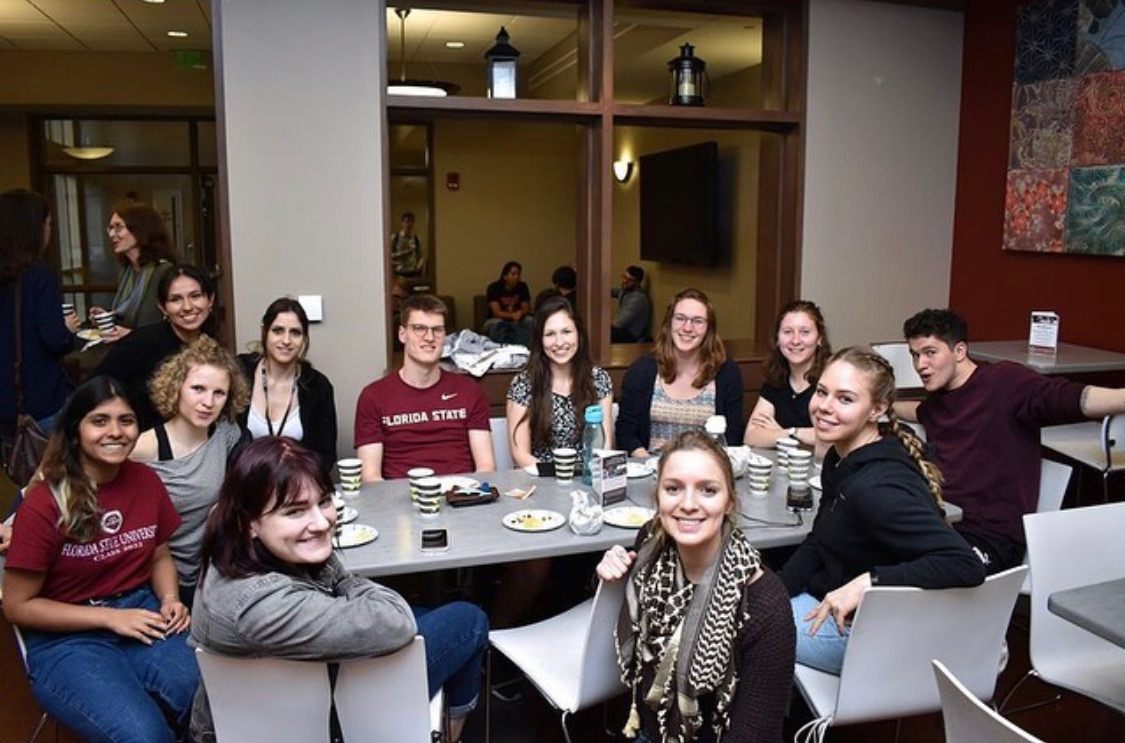 "GCC encouraged me to take everything in at these intercultural events and opportunities and reflect on how it has enriched my college experience," Melgarejo said. "The reflections I completed after attending each event helped me further develop my understanding of each culture."
Undergraduate students interested in learning more about global issues and demonstrating to employers and graduate schools that they're ready to succeed in a diverse and multicultural word should enroll in the Global Citizenship Certificate.
Students take a total of four academic courses: one required course and three electives from a list of 500+ liberal studies courses that enhance understanding of global issues and cultures; attend eight intercultural events; and complete one sustained experience. GCC students earn a transcript notation and a physical certificate upon completion. They can also add in-demand job skills like intercultural communication and analytical thinking to their resume.
FSU students who are interested in enrolling in the Global Citizenship Certificate program can visit cge.fsu.edu/globalcitizen to learn more or email globalcitizen@fsu.edu to request a virtual advising session.
If you're a Global Citizenship Certificate who would like to be featured by the CGE, please complete this 25-minute questionnaire.