CGE Student Spotlight: Edmundo Bello Ph.D.
---
CGE Student Spotlight: Edmundo Bello Ph.D.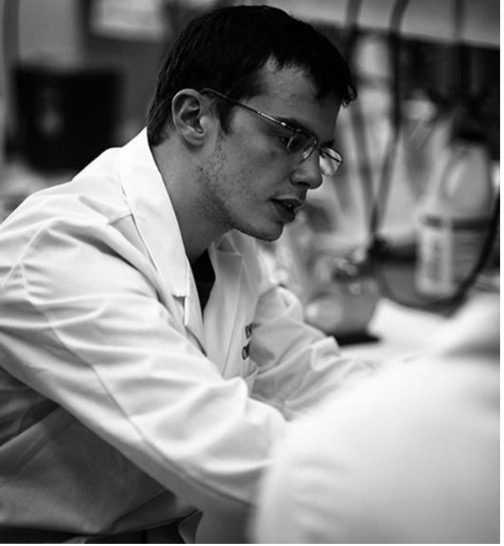 Edmundo Bello, Ph.D.
International Alumnus from Brazil
Doctorate in Chemistry
Dr. Edmundo Bello, Florida State University international alum from Brazil, claims his experience at FSU presented him with invaluable opportunities to network with world-renowned scientists and passionate faculty who inspired him to change the world for the better with science.
Bello, who graduated in 2019 with a Ph.D. in Chemistry, is an instrumental analysis chemist at the Florida Department of Agriculture and Consumer Services (FDACS) where he assists in the conservation of the endangered ecosystems of Lake Wales Ridge, a National Wildlife Refuge.
Dr. Bello is grateful for the academic and personal experience FSU provided him. He acknowledged, "One of the greatest things of FSU is that it enables you to explore a wide variety of activities and, by doing so, you can discover new interests."
"I chose to attend graduate school at Florida State University (FSU) because of the incredible experience I had here as a visiting scholar in Dr. Stiegman's Research Lab during my senior year as an undergrad. At the time, I was awarded the Latin American Student Education and Research (LASER) fellowship, which was extremely important to me, since it provided a stipend to cover plane tickets, as well as housing and meals expenses," said Bello.
The Summer LASER program aimed to strengthen connections between Latin American universities and the Department of Chemistry at FSU by creating opportunities for undergraduate Latin American students to have closer contact with scientific research under the guidance of a professor of their choice.
Bello explained, "I was particularly interested in exploring the boundaries between the areas of material science and chemistry, and joining Professor Stiegman's Research Lab at FSU was the right choice." Under Dr. Stiegman's mentorship, Bello gained experience in working with optical polymers and microwave chemistry.
Bello also worked alongside Dr. Sharad Bagat, the current Principal Materials Scientist at Magic Leap. With Dr. Bagat, Bello worked on a new class of high refractive index polymers based on well-known thiol-ene click chemistry, which in other words, means a simple green method to make plastics suited for optical applications.
The research conducted at Dr. Stiegman's lab gained the attention of private companies from around the world. Mitsui Chemicals, a Japanese company, is one of the private companies that took a particular interest in their work on fabricating polymers that reach the mark of 1.74 refractive index, which is a remarkable accomplishment. "Mitsui funded our work, and it was through this fruitful partnership that we published two other papers in very prestigious chemistry journals: Macromolecules and The Journal of Applied Polymer Science," said Bello. "It was amazing having the opportunity to have close contact with the industry world, despite being in academia."
While at FSU, Bello also got involved as a tutor, assisting students with homework, lab reports, and giving advice for students considering graduate school. Bello's experience as a tutor led to him discovering his love for teaching and helping students achieve academic success. He also regularly attended Brazilian Student Association (BRASA) meetings at the Center for Global Engagement, through which he was exposed to diverse cultural backgrounds and identities while being able to talk about his own culture with others.
For any incoming international students, Dr. Bello has the following advice: "Do not be afraid or reluctant to try new things. You may discover a passion you did not know about by keeping yourself open to different possibilities. Explore as much as you can and unleash your full potential."