CGE Student Spotlight: Daniela Key
---
CGE Student Spotlight: Daniela Key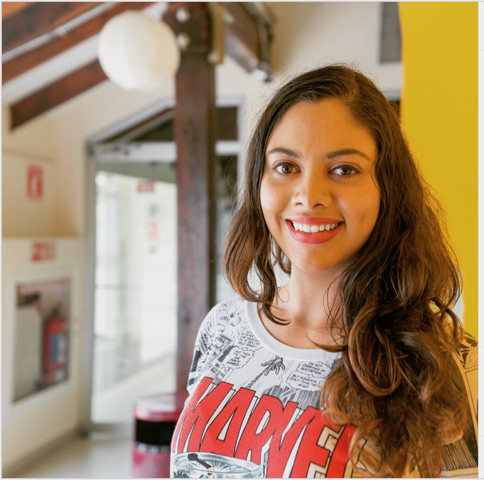 Daniela Key, international student from Venezuela who transferred from the FSU Republic of Panama campus, has been able to forge strong relationships with students and faculty through her involvement with Florida State University in two different countries while double majoring in computational biology and biological sciences.
Key grew up in Venezuela until 2014, when she moved to the Republic of Panama to study at FSU's Republic of Panama campus, which serves as a hub for partnership development and U.S.-style education in Latin America.
"I was impressed with the beauty of our main campus, the facilities that we get access to, and the technological resources," Key said. "My major lies within STEM and is a combination of Biological Sciences and Computer Sciences. It really gives me the freedom to create whatever tool, software, model or algorithm, necessary to understand a particular pattern."
Key's major is unique, combining both science and technology to solve a range of biomedical issues. "It can be anything from tracking disease genes, to measuring the effectiveness of a pharmaceutic, or analyzing protein sequences."
Even with a heavy course load and other commitments, she is a member of the National Society of Collegiate Scholars is currently undertaking a directed individual study in the Rokyta Lab at FSU studying selection on Heterodon snake venom.
In addition to the DIS, Key is also the secretary of FSU's Strategies for Ecology Education Diversity and Sustainability and participated in the Center for Global Engagement's Global Ambassadors Program (GAP). Even though she is committed to her studies and extracurriculars, Key still prioritizes a healthy balance of school and fun.
"My high-school academics were extremely demanding. I was in an IB program, and I did not properly balance my leisure time and my academic responsibilities, which lead me to sacrifice the former and caused me lot of stress to succeed on the latter," Key said. "Although it resulted in a favorable outcome, for I was named Valedictorian, I now reckon that I did not make the most of those years. I missed on a lot of opportunities, and I felt guilty in those moments where I was having fun. My parents helped me tremendously to overcome that, and I love them for their unwavering support throughout every single aspect of my life. I feel that college helped me grow as a person who is more well-rounded, kind, and fun."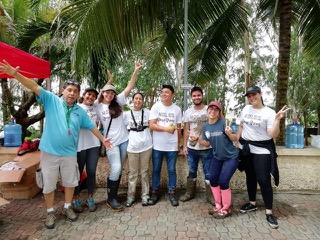 While studying at FSU-Panama, she participated in the 2+2 Scholarship program, which is for students who are citizens of a Latin American or Caribbean country who complete two years at the FSU-Panama campus before transferring to FSU's main campus. It allows them to pay in-state tuition while completing their final two years of undergraduate studies.
"I would encourage incoming international students to enjoy the social events that the university hosts as well as the events that foster their professional development," Key said. "The university tuition includes a LinkedIn Learning account so you can get as many certificates as you want. Also, the course load is heavy, so always make a list of the things you have to do and the things you want to do, so you don't lose sight of your goals. Time management is key!"
If you're an international student who is interested in being highlighted by the CGE on our website, social media platforms, and in publications, please share your experience as an international student at FSU with us through this questionnaire. Plan to upload a collegiate picture of yourself and spend about 20 minutes to complete the survey.