CGE Student Spotlight: Bechir Driss
---
CGE Student Spotlight: Bechir Driss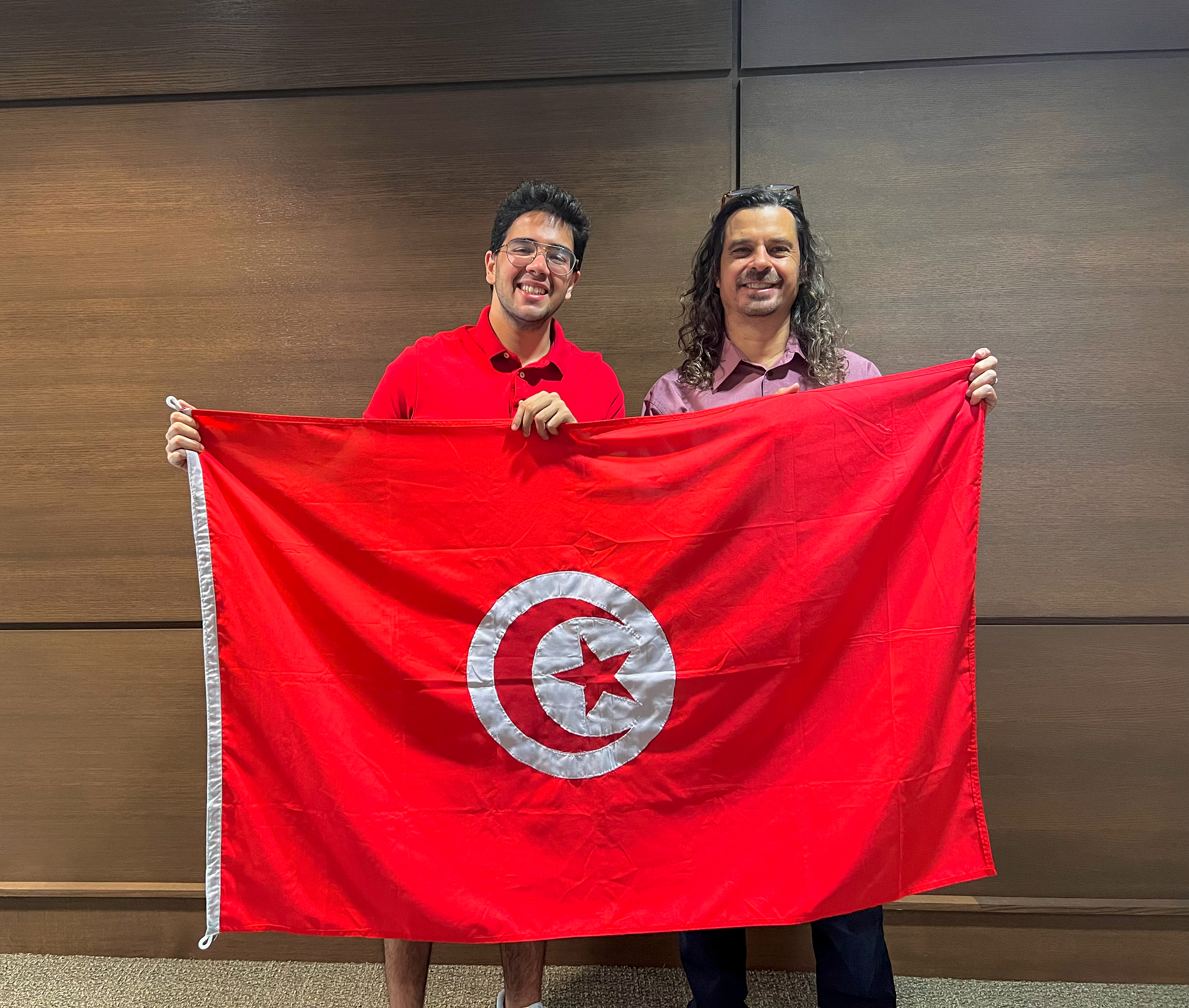 Bechir Driss, a government-sponsored student from Tunisia studying Computer Science, is enrolled in the 2022-2023 academic year at FSU as a recipient of the Thomas Jefferson Scholarship Program (TJSP) sponsored by the U.S. Department of State. Prior to coming to FSU, Bechir had spent the previous four years studying medicine in Tunisia and will continue his medical career upon returning next year. He chose to concentrate on computer science at FSU because he has always been interested in gaining more knowledge in the health informatics field so that he can incorporate these skills to provide better outcomes for his future patients and implement solutions to the numerous problems doctors are facing in Tunisian hospitals.
The TJSP is implemented by the International Research and Exchanges Board (IREX) for the U.S. Department of State to foster economic growth, stability, and democratic development in Tunisia by providing the recipients with one year of study in U.S. universities to gain skills and lead positive change in their professional fields and communities.
Driss was just one of 35 recipients from Tunisia selected for this very competitive award from over 10,000 applicants. Universities get selected to host a recipient of the TJSP program after writing a competitive application.  FSU has been the only university in Florida hosting a student in this program this year and last year. In addition to completing a full course of study for the Fall and Spring semesters, the recipients must also complete a variety of requirements including:
•          80 hours of professional internships in the United States within their field of study.
•          20 hours of community service
•          Participate in virtual and in-person cultural exchange opportunities between Tunisians and Americans.
During his time at FSU, Driss has participated in a variety of community service events thanks to his involvement with EngageTLH, a service-based organization that helps to foster meaningful connections between FSU and the Tallahassee community. He has also gotten very involved on campus as a member of Phi Sigma Pi, Model UN, Case Competition Club, and the FSU Chapter of Circle K International. Bechir has also spent time volunteering with Camp Kesem, a national 501 organization that supports children who are affected by a parent's cancer.
Bechir has been enjoying his time in Tallahassee and says that so far, his experience with balancing academic and social life has been familiar to his college life in Tunisia. He hopes to make the most out of his time in the U.S. and is looking to travel around the country during his winter break.
According to Bechir, this experience has been the biggest challenge of his life. However, the change he is experiencing on a daily basis makes all of this more worth it. He believes that he is gaining new perspectives, embracing cultural differences and growing into the leader he aspires to become.
When asked about what has stood out the most from his experience at FSU, he said, "I would say the people. From advisors or professors to fellow students, everyone is extremely nice, humble and helpful. I, still, cannot wrap my mind around the fact that I have had so many fun experiences and been blessed with even more opportunities just because I reached out. I was never alone and for that, I will forever be grateful."
Bechir believes that it is his duty as a cultural ambassador to educate people about his beloved country. Thanks to the numerous events that gather people from different backgrounds, he has had no trouble sharing interesting facts about Tunisia like how the Arab Spring started there or explaining why French is Tunisia's second language.
For anyone interested in becoming an international student, Bechir said, "there is a popular opinion that college is the best time of our lives. If you choose FSU, I can vouch for that. Here, there are always things to try, people to meet and events to attend to. I guarantee that you will find everything you are looking for, no matter what it is. Only remember to reach out, seek discomfort and work on what you wish to achieve."