CGE Student Spotlight: Aws Al-Taie
---
CGE Student Spotlight: Aws Al-Taie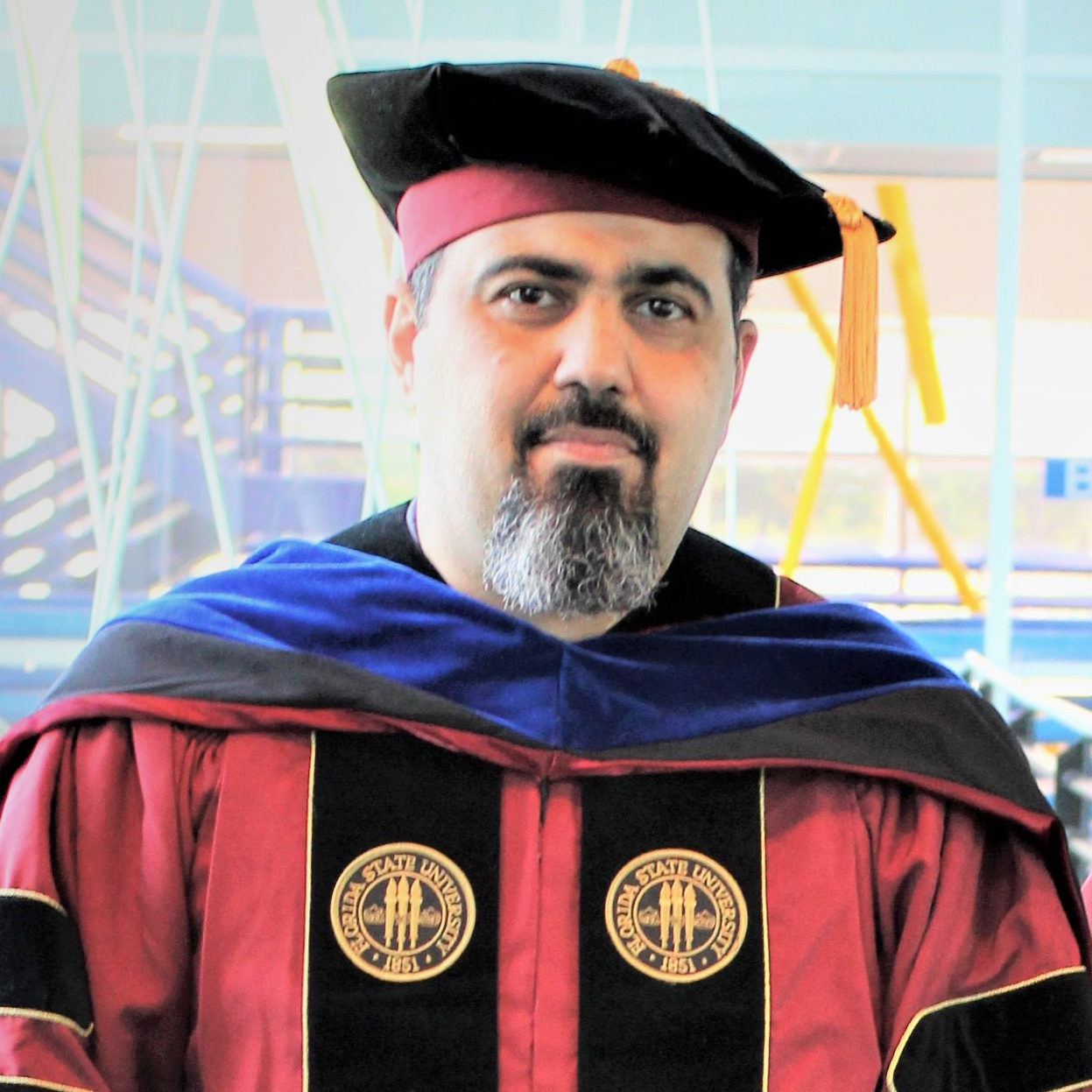 Aws Al-Taie
International Alumnus from Iraq
Doctorate in Electrical Engineering, Class of 2019
Recent FSU graduate Aws Al-Taie has been selected as the head of his branch within the Electrical Engineering Department at the University of Technology (UoT) in Baghdad, which is the equivalent of a chair of a department at FSU.
"The rich and wonderful experience that I have gotten through my Ph.D. study under the supervision of Professor Sastry Pamidi and our research group, which is joined by Prof. Lukas Graber's research group at GTech, changed me even when dealing with the small things," Al-Taie said. "Transferring to FSU was the best decision that I have ever made."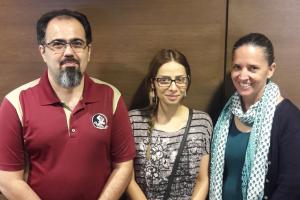 Al-Taie credited his academic experience here at FAMU-FSU College of Engineering (COE) with his rapid promotion at UoT. He made the decision to study at FAMU-FSU COE after a campus visit citing the state-of-art research facilities and the care he felt he got from all faculty and staff during the visit, including his immigration advisor Tanya Schaad.
"Mrs. Tanya was one of the major reasons that made me transfer to FSU in 2016," Al-Taie said. "I felt a lot of care and support when I used to call Mrs. Tanya before transferring to inquire and arrange the transfer. After transferring, my expectations came true, and Mrs. Tanya was always providing advice, support and care through my whole Ph.D. journey at FSU. I could not ask for a better professional visa advisor. We also had the chance to attend a few CGE organized gatherings, orientations, special meetings, parties, and workshops. So all of that made us feel like we are part of the big CGE family."
More About Aws Al-Taie's FSU Experience from His Perspective
When I started to think about pursuing Ph.D. degree in Electrical Engineering, I planned to travel overseas to USA. My goal was to be specialized in High Voltage (HV) Engineering. I started my journey in the University of Central Florida in Orlando, but after some time, I found that I will not be able to achieve my goal in specializing in HV there. Thus, I decided to transfer. After doing some research, I found that there are two universities that have high-tech research facilities which can help me reach my goal. These were Florida State University (FSU) and North Carolina State University (NCSU). I applied to both and got admitted from both. While I was thinking of making a final decision in Feb 2016, I got a very nice invitation from the FAMU-FSU College of Engineering (COE) for its grad students recruitment event. Besides the very nice and classy hospitality, I was given a tour in the Innovation Park research centers and facilities, which are affiliated with FAMU-FSU COE. I was astonished by the state-of-art research facilities, and that besides the very nice care that I felt and got from all FSU, FAMU-FSU COE, Electrical & Computer Engineering (ECE) department faculty and staff during the visit, which settled the decision for me that FSU was the winner.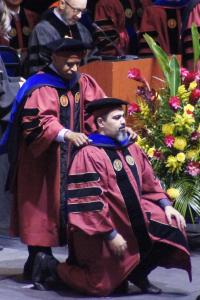 I joined FSU in Fall 2016, and that was, indeed, the best decision that I have ever made in my life. I joined Professor Sastry Pamidi (Head of the ECE Dept.) research group, which includes Dr. Peter Cheetham and Dr. Chul Kim and joined by Professor Lukas Graber research group at G-Tech, in the Center for Advanced Power Systems (CAPS). I finally achieved my goal by conducting cutting-edge research in HV Engineering, and I had a wonderful chance of adding another high-tech futuristic specialization: Superconductivity. By having all these sophisticated advisors and working in such a wonderful research facility as CAPS, the journey was very rich. Accordingly, I attended and presented in three international conferences and published eight peer-reviewed conference and prestigious journal research papers.
I graduated in Fall 2019, and after exactly one year of my return to my job in my country, Iraq, I have been tapped to be the Head of the Electrical Engineering Branch in the Electrical Engineering Department (which comprises of two branches, Electrical and Electronic), within the University of Technology – Iraq (UoT), which ranks the second among the best universities in Iraq. The quality of education and experience that I gained during my Ph.D. study made a big difference, and they were the reasons behind achieving rapid success. The position equals to Head of Department appointment in a normal university situation due to the special hierarchy that UoT has consisting of departments only (no colleges). The position has been occupied before by famous professors, with regards to Iraq, so it is quite a responsibility.
With the start of my new position, I will keep the hard work to achieve my new goal which is creating the suitable required environment and all needed factors for faculty and staff of EE in UoT to provide high-quality electrical engineering education and research to the EE students. Consequently, the next EE graduates can play a vital role in the country rehabilitation and construction process, which our people has been waiting for a long time. I also hope to extend bridges between UoT and FSU through future collaboration regarding research and webinars, sending some of our EE students from UoT to the FAMU-FSU College of Engineering to work on their final year undergraduate project. The possibilities are endless.