CGE Student Spotlight: Arria Hauldin
---
CGE Student Spotlight: Arria Hauldin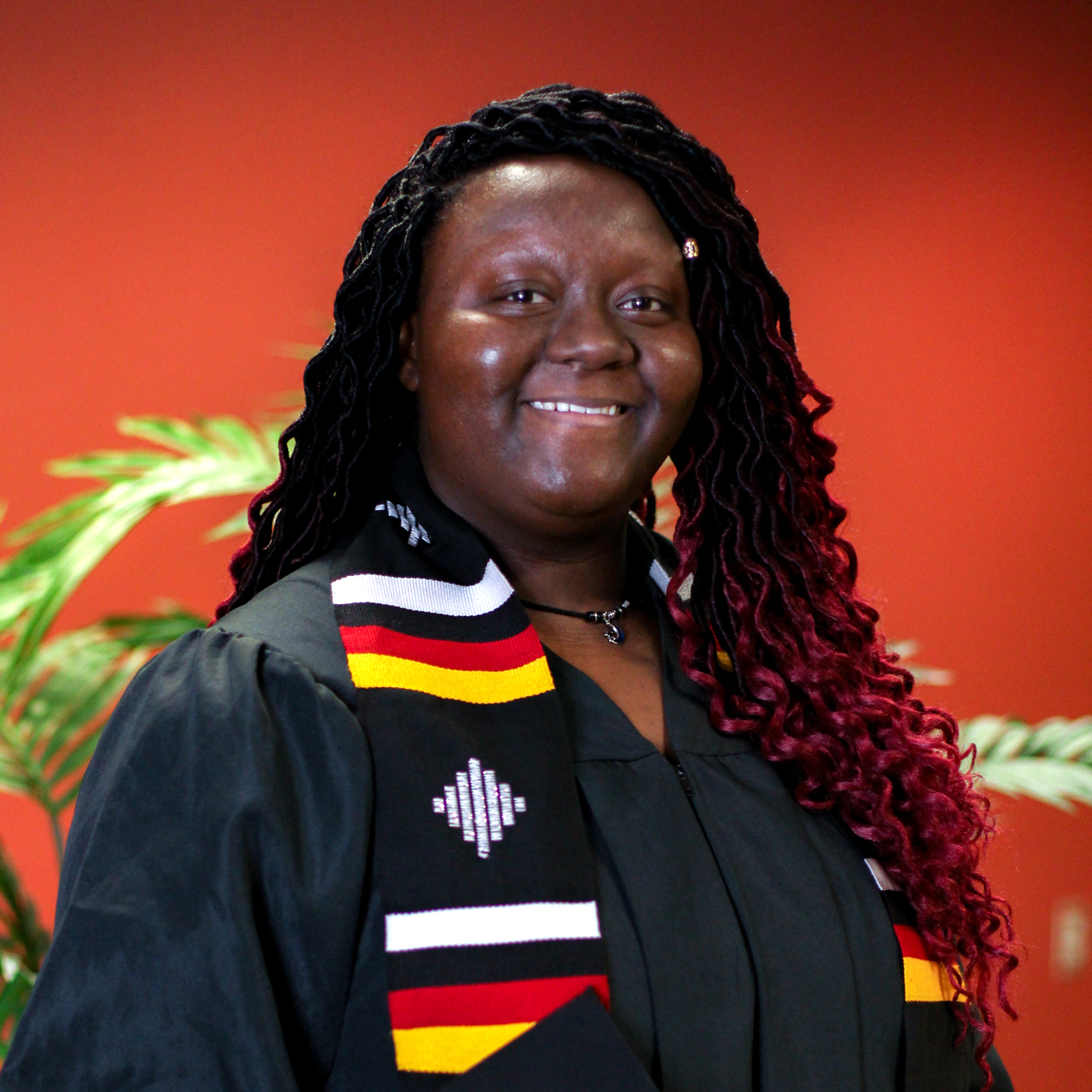 Arria Hauldin
Global Citizenship Certificate Alumna
Bachelor's in Anthropology, Class of 2020
Arria Hauldin – Global Citizenship Certificate and FSU alumna with a bachelor's in anthropology – currently serves as an AmeriCorps VISTA member in the state of New Hampshire with a focus on COVID-19 recovery in the local community.
In her role, Hauldin works with Campus Compact New Hampshire, a national coalition of colleges and universities striving to ensure access and equity in higher education through community service and civic involvement.
Hauldin credits the Global Citizenship Certificate program with making her a more competitive applicant as she applied for jobs after graduation. Her involvement in GCC was a core focus of her interviews.
"A lot of my passions and work revolve around service, both international and domestic, and the GCC helps showcase my unique set of skills while also serving as a great conversation opener during interviews," Hauldin said. "It showed that I am dedicated to intercultural learning beyond the classroom and that I continually strive for cultural competency in my professional and personal environments."
Hauldin was offered the opportunity to serve in Peace Corps Mongolia, which is currently on hold due to COVID-19. While waiting to depart for the Peace Corps, Hauldin applied for her current AmeriCorps position.
"The Global Citizenship Certificate provided me the tools to think of solutions beyond my lived experiences and branch out to include a more community/global perspective," Hauldin said. "I also see the GCC helping me stand out among future applications to fellowships, such as Fulbright, because it shows my dedication to the global community by starting my teachings at home."
The Global Citizenship Certificate program helps undergraduate students at FSU expand their knowledge of global issues while developing vital intercultural skills. Students take a total of four academic courses (one required course and three electives from a list of 500+ liberal studies courses); attend eight intercultural events; and complete one sustained experience.
Hauldin's experiences GCC's foundational course, Global Perspectives, opened her eyes to the international community at FSU. "I took this class in Spring 2017 and was a part of an ethnically, racially, and educationally diverse cohort of students. This diversity really shaped the discussions we had in class, bringing the articles we read and the videos we watched to life," Hauldin said. "We had three international students – from Pakistan, China, and Japan – who shared their cultures with us via class presentations and discussions. The class was also incredibly interdisciplinary and included multiple areas of study in our literature, which really helped me as a first-year student who was contemplating my major at the time."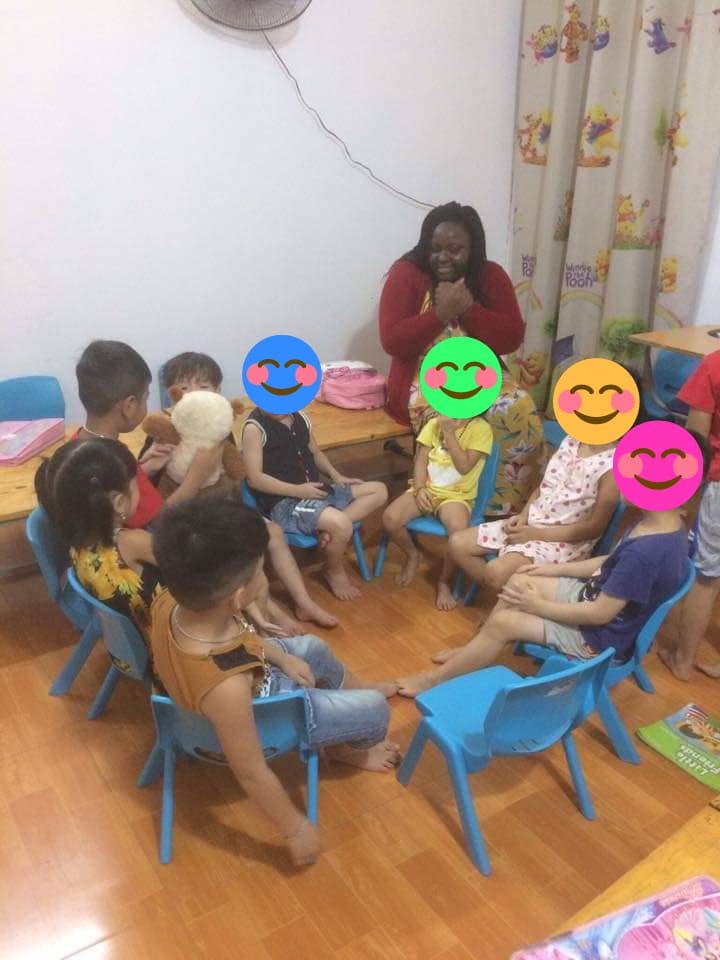 While at FSU, Hauldin served as both a leader and a leader trainer for FSU's Undergraduate Research Opportunity Program (UROP). She also served as a coach and a mentor to students in Leon County Schools through her work with PeaceJam. Hauldin also served as a member of the International Justice Mission, an organization working against human trafficking and modern-day slavery.
In 2017, Hauldin traveled to Thailand where she completed the GCC's sustained experience requirement. She said the co-curricular elements of GCC – intercultural events and sustained experience – were essential in bringing her out of her comfort zone and helping her identify her career path.
"These experiences allowed me to explore more of the world than I could have ever imagined," Hauldin said. "Anthropology allowed me to intertwine science, culture, and service, which led me to my current career objectives of service via education and health."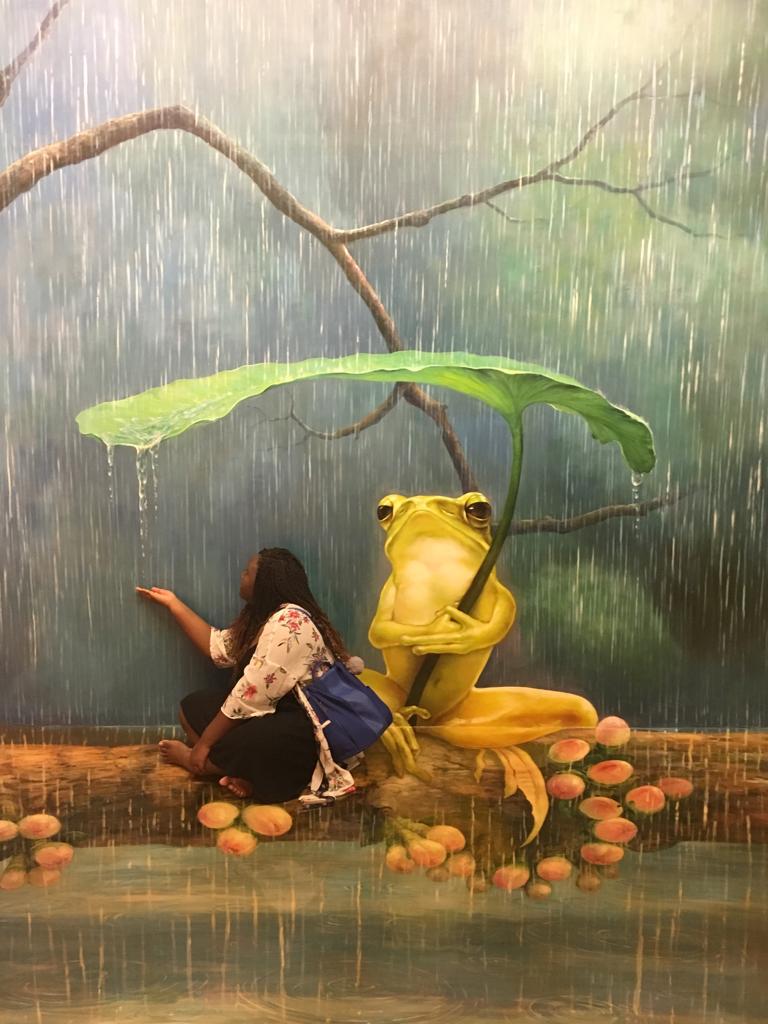 Then in 2019, Hauldin traveled to Vietnam as a Global Scholar. FSU's Global Scholars program helps participants secure internships and other personal development opportunities around the world. Hauldin received both a Gilman Scholarship and an IDEA Grant to help fund her trip.
In Vietnam, Hauldin volunteered for Coins for Change, an organization started by a single mother named Hong Tang that helps marginalized women and children throughout the country. "I spent four months in Vietnam teaching English and conducting research on ethnic minority single mothers," Hauldin said. "My research partner and I were the first in the Global Scholars program to go to Vietnam. I was also one of the first Americans to teach at the school I was placed in (my counterpart was the other one) as well as the first Black person to ever teach there. I was fortunate to have my portion of the research published in The Journal of Multidisciplinary Research."
In her senior year, Hauldin was accepted into the 2019-2020 Beyond Borders Jamaica program. FSU students in the program participate in a short-term cultural exchange with students from the University of the West Indies (UWI) in Kingston, Jamaica. Before FSU students departed for UWI, COVID-19 halted international travel. Still, the experience provided Hauldin with data for her honors thesis, which examined the experiences of Jamaican and Haitian students on a large college campus, can be read here.
"The Beyond Borders Jamaica program provided me with another transformative experience that allowed me to connect to my family's home country," Hauldin said. "I would have returned to Jamaica after being away for over 20 years if COVID-19 didn't change those plans. Fortunately, I was able to reflect on interactions I had while the UWI students were on FSU's campus in fall of 2019 as well as my own experiences as a first-generation Afro-Caribbean student to write my honors thesis."
As a first-generation student, Hauldin participated in FSU's Center for Academic Retention and Enhancement (CARE) program, which provides preparation, orientation, and academic support programming. "I would like to honor the CARE Program for giving me the foundation to thrive throughout my time at FSU," Hauldin said. "I would not have been there without them."
Hauldin credits GCC with expanding her worldview and promoting cultural diversity on campus.
"Coming into Florida State as a CARE student, I was surrounded by people of different backgrounds that really reminded me of my hometown back in South Florida. Once CARE summer was over, I was thrown into the general FSU population and felt completely out of place with the lack of visible diversity," Hauldin said. "GCC helped me find those enclaves of diversity that I craved, and it really helped me appreciate the international community that FSU tries to foster. My worldview extended beyond my Afro-Caribbean, South Florida, perspective and I really started to learn more about how interesting and complex the international community is. I learned about globalization, intercultural competency, and the role of being a global citizen and I still utilize these lessons today."
Undergraduate students interested in learning more about the Global Citizenship Certificate program may attend an info session held on Tuesdays at 3 p.m. and Thursdays at 4 p.m. in The Globe Room 2600 or email globalcitizen@fsu.edu to schedule a virtual advising appointment.
Visit cge.fsu.edu/globalcitizen to learn more about the certificate or email globalcitizen@fsu.edu to schedule a virtual advising appointment.
If you're a Global Citizenship Certificate who would like to be featured by the CGE, please complete this 25-minute questionnaire.