CGE Student Spotlight: Alexander Alvarado
---
CGE Student Spotlight: Alexander Alvarado
Alexander Alvarado
Global Citizenship Certificate Student
International Affairs Major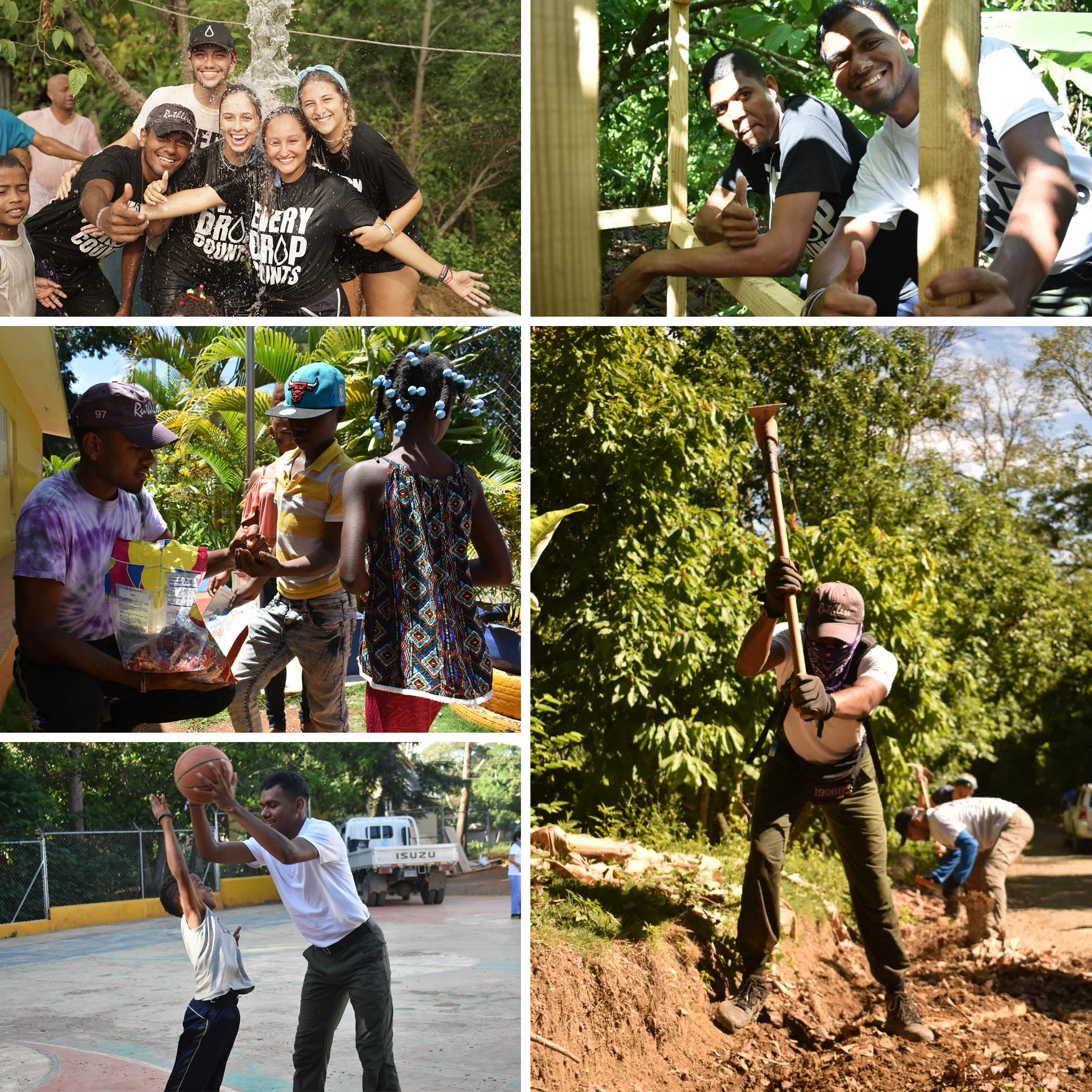 Alexander is enrolled in the Global Citizenship Certificate program, which helps undergraduate students develop invaluable skills and competencies needed to be a global-ready graduate through active learning and reflection.
Students take a total of four academic courses (Global Perspectives and three electives), attend eight intercultural events, and complete a sustained international or intercultural experience. Alexander fulfilled his sustained experience as an intern with Blue Missions, a Non-Profit organization that is working to end the water and sanitation crisis in the Dominican Republic.
"I was tasked with facilitating cultural exchanges between local community members and high-school volunteers from the United States with the goal of bringing Clean Water or Sanitation to "Campos" around the western region of the country," Alexander said. "In less than a months' time, we worked together to develop 35 VIP Sanitation units and implemented sustainable Clean Water facilities for over 300 families in the Puerto Plata, and Dajabon region of the Dominican Republic. My experience in the Dominican Republic not only brought me closer to my Dominican Heritage, but it allowed me to work alongside at-risk populations in the Dominican Republic, young Global Citizens in the making, and the inspirational members of Blue Missions Group. My experiences within the GCC allowed me to engage my experience with an open mind."
Alexander is one of approximately 450 FSU students enrolled in the Global Citizenship Certificate program. Students receive a transcript notation when they complete the certificate and in addition to fulfilling FSU liberal studies requirements through the associated coursework. They can also add in-demand job skills like intercultural communication and analytical thinking to their resume upon completing the GCC.
Interested students can visit cge.fsu.edu/globalcitizen or attend a weekly info session to learn more. Info sessions are held Mondays at 11 a.m. and Thursdays at 1 p.m. in The Globe Room 2300 (mark your calendar).