CGE Spotlight: Dillon Buckley
---
CGE Spotlight: Dillon Buckley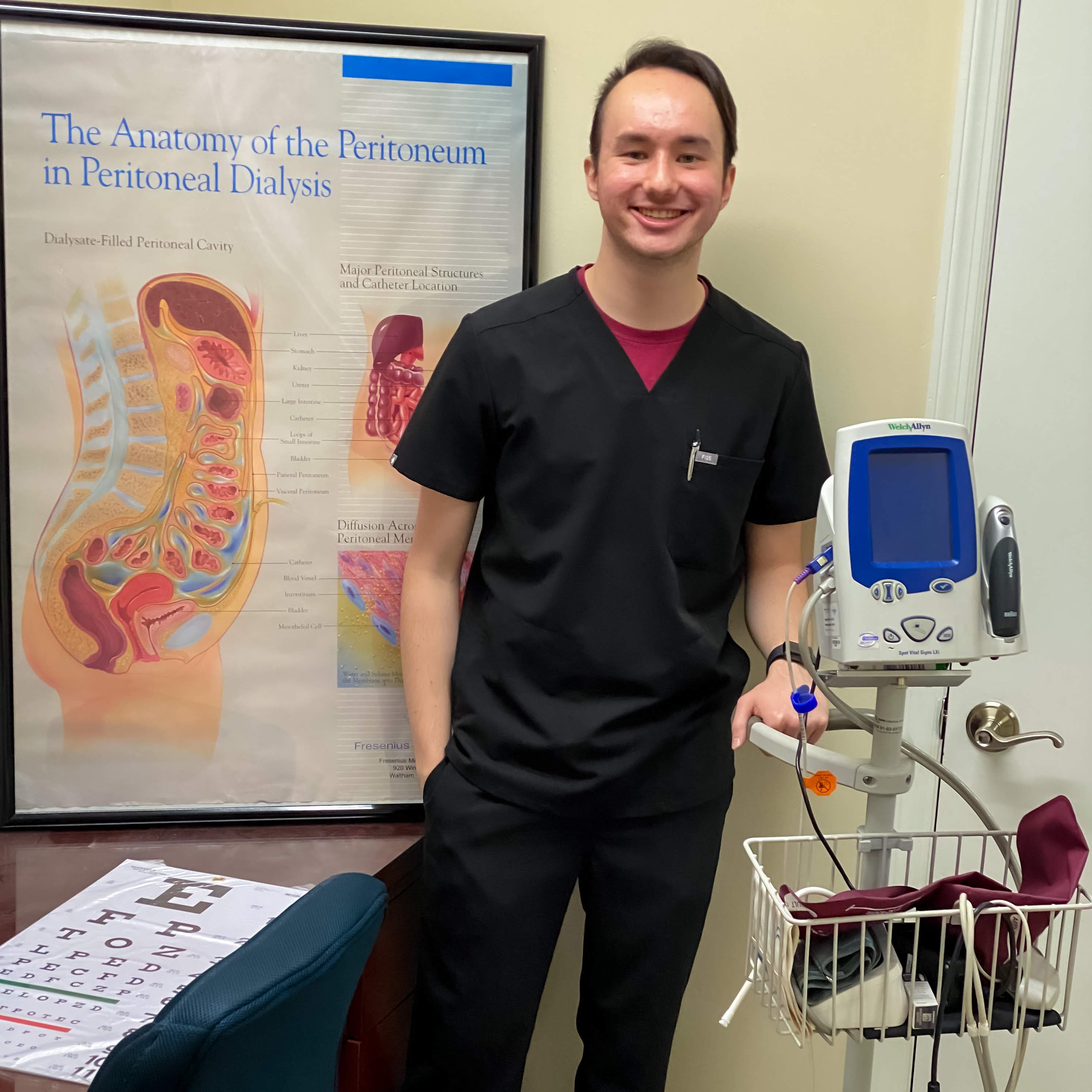 Dillon Buckley
Global Citizenship Certificate Alumnus
Bachelor's in Anthropology, Class of 2021
Dillon Buckley – Global Citizenship Certificate and FSU alumnus with a B.S. in anthropology – was recently accepted into the Doctor of Osteopathic Medicine (D.O.) program at the Alabama College of Osteopathic Medicine in Dothan, AL.
Buckley served as the Center for Global Engagement's Social Media/Marketing Assistant for three years and graduated Magna Cum Laude from FSU in May 2021.
"I feel as though all of my training from my time in GCC and working at the CGE has truly prepared me to take this exciting next step in my journey to becoming a physician," Buckley said. "The osteopathic philosophy and the holistic approach to patient care taught in D.O. school align very closely with my passion for addressing cultural, linguistic, and socioeconomic barriers to healthcare. While I am very proud to have earned this opportunity, I know that I still have a lot of learning to do. But I am confident that my time at FSU has prepared me for the challenges to come."
The Global Citizenship Certificate program helps undergraduate students at FSU expand their knowledge of global issues while developing vital intercultural skills. Students take a total of four academic courses (one required course and three electives from a list of 500+ liberal studies courses); attend eight intercultural events; and complete one sustained experience.
Initially, Buckley enrolled in GCC because he was interested in expanding his knowledge of different cultures and places. "I have learned so much more," Buckley said. "I am now much more knowledgeable about global issues and have developed intercultural competencies that will help me as a doctor, and I have learned how to peacefully resolve issues with individuals regardless of culture."
This summer, Buckley worked as a Certified Medical Assistant for Access Medical Group, Inc. in his hometown of Niceville, FL. Dillon serves patients across a variety of racial, ethnic, and socioeconomic backgrounds, and he assists the providers in treating patients for a multitude of illnesses and conditions. As a part of this new job, he recently had the opportunity to travel to Tampa to attend a conference about bio-identical hormone therapy and its role in treating symptoms of age-related hormone deficiencies.
"I am thankful for the opportunity to work with Access Medical Group, as they are dedicated to preventative care and specialized treatment options for thyroid and hormone conditions," Buckley said. "Because of my time in the GCC program, I now have a better understanding of how people all over the world interact and I am better equipped to learn from them and understand them. In my current job as a Certified Medical Assistant, I get to put these skills into practice whenever I work with a patient who speaks a different language or comes from a different place."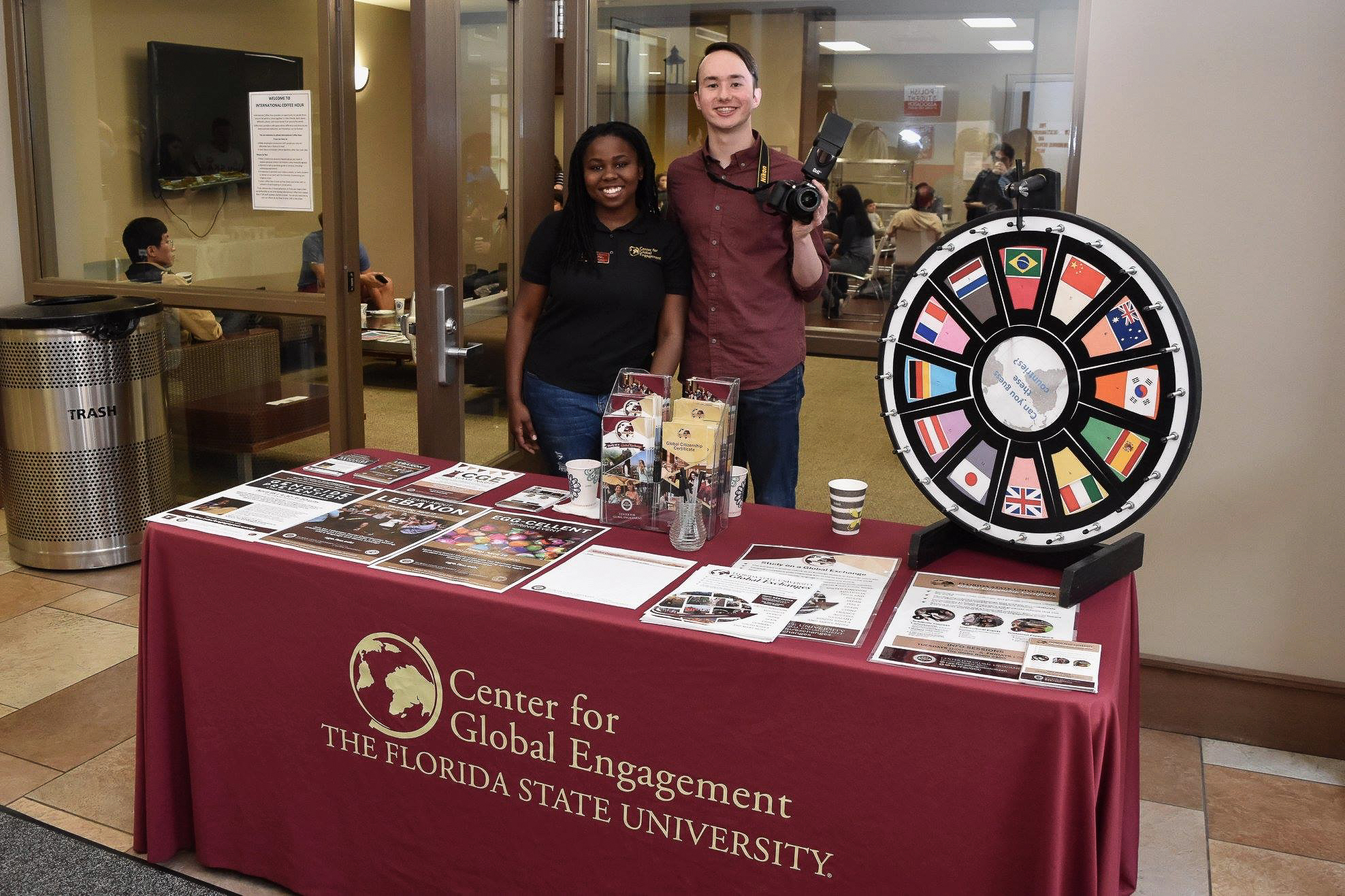 Buckley's experiences and involvement in the Global Citizenship Certificate's foundational course, Global Perspectives, helped him gain new perspectives that are advantageous for his future career.
"I have spent time learning about a variety of issues related to disparities in healthcare, especially in the context of health literacy and socioeconomic factors that impact access to healthcare in underserved areas," Buckley said. "I believe that many issues in healthcare settings could be prevented by properly incorporating intercultural communication techniques. Building a positive rapport with a patient is extremely important, and I think that a good physician should be able to maintain good relationships with patients no matter where they come from or what language they speak."
Undergraduate students interested in demonstrating to employers and graduate schools that they are ready to succeed in a diverse and multicultural world should attend an info session held on Tuesdays at 3 p.m. and Thursdays at 4 p.m. in The Globe Room 2600.
Visit cge.fsu.edu/globalcitizen to learn more about the certificate or email globalcitizen@fsu.edu to schedule a virtual advising appointment.
If you're a Global Citizenship Certificate who would like to be featured by the CGE, please complete this 25-minute questionnaire.