Welcome to the Center for Global Engagement
We are dedicated to facilitating international diversity, fostering global understanding and awareness, and enhancing internationalization efforts within the FSU community. Not only do we provide services for international students and scholars, but we promote interaction among students of all cultures and help develop a culturally enriching learning environment throughout the FSU community through our various programs, certificates and trainings. Our signature social event is International Coffee Hour held every Friday 5 – 6:30 p.m. while classes are in session. We invite you to join us for this event and many others held throughout the year.
---
---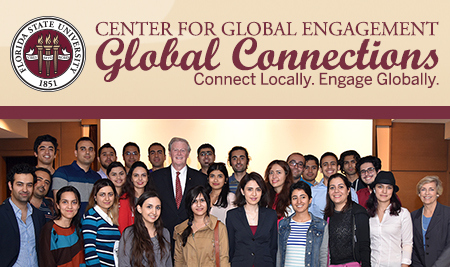 It includes upcoming events, topics of interest, and the amazing things our students, scholars, and staff are involved with during Fall and Spring.
Interested in receiving our next newsletter? Sign up here.
View our past newsletters HERE.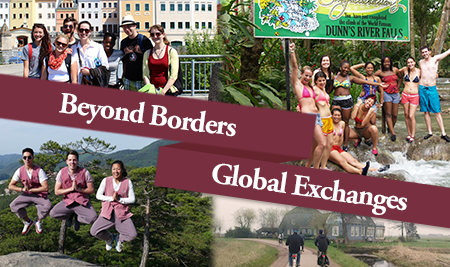 Learn about the global programs we offer degree-seeking FSU students, including our Beyond Borders, short-term cultural exchanges, and Global Exchanges, in-depth academic learning at one of 40+ international partner universities.
---