Welcome to the Center for Global Engagement (CGE) and Florida State University. The CGE provides orientation, immigration advising, and ongoing support to over 3,000 international students and family members as well as to over 400 international scholars and faculty. We also offer a variety of educational, social and cultural programs for all FSU students throughout the year.
---
New International Student Orientation
At the CGE's New International Student Orientation, you will learn about FSU's campus resources, maintaining your immigration status, succeeding as a student at Florida State University, and living in Tallahassee. You will meet other new international students and learn important information to help you make friends and have a successful start at FSU.
Note: This in-person orientation is in addition to the Online Immigration Session, which you should complete before arriving, and New International Student Check-In, which you should do when you first arrive at FSU.
Undergraduate Students
Register in advance (click here).
Graduate Students
You must register in advance (click here) for one of these sessions:
After the orientation, stay to attend the CGE's weekly International Coffee Hour, where you can meet new friends over coffee, tea and refreshments.
---
Schedule of Events (click to enlarge)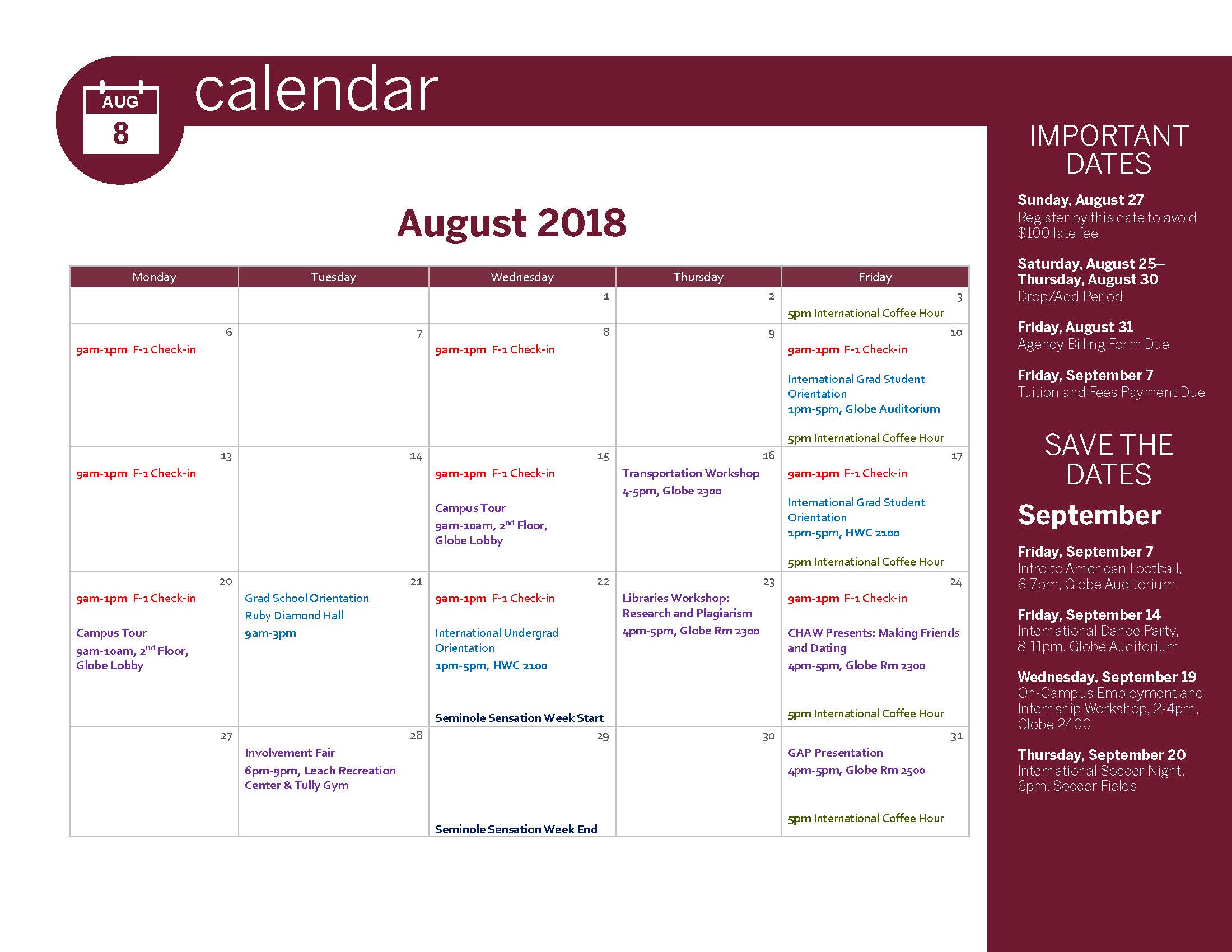 ---
Living in Tallahassee
Go to our Living in Tallahassee page to read about housing, banking, transportation, food, getting a driver's license, and many other community and campus resources. The four pages below may be especially helpful to read before you arrive in Tallahassee:
---
Connect on Social Media
Find us @FSUCGE on Facebook, Instagram, Twitter, and YouTube!
title-inside title-centered
2