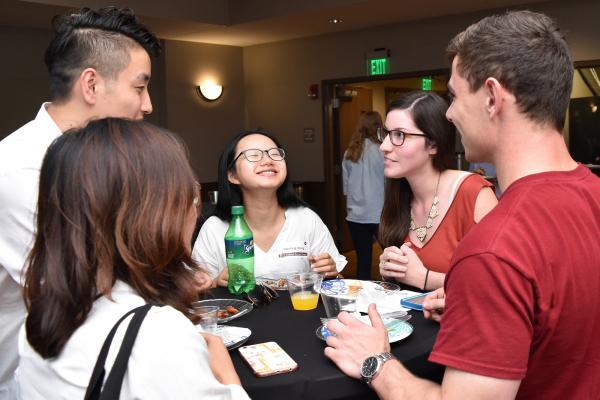 Join FSU's effort to foster a welcoming and inclusive environment for graduate students from the U.S. and around the world by participating in the Cultural Partner Program designed to promote interaction between students of all cultures.
In this program an American graduate student is paired with an international graduate student for a semester-long, cross-cultural interaction. Partners interact 4-6 times during the semester by attending social, cultural, and campus or community activities and events. 
Benefits
Gain intercultural skills and competencies by interacting with students from different cultures.  
Increase intercultural awareness and gain knowledge of global issues.
Demonstrate to future employers that you have worked to gain the skills necessary to interact successfully with people from diverse cultures. 
Prepare to become a productive member of a global society.
Eligibility
A graduate student at FSU.
Willing to commit to a semester-long, cross-cultural interaction, complete two online surveys, and attend an intercultural workshop from 3-5 p.m. on Friday, September 7.  Meet your new partner and enjoy refreshments.
Application Information
Click the "Apply Now" below and complete the application by August 31.
If all matches are made by the time you apply, you will be invited to complete two short surveys to receive a free coupon to attend a Global Café lunch.

Testimonials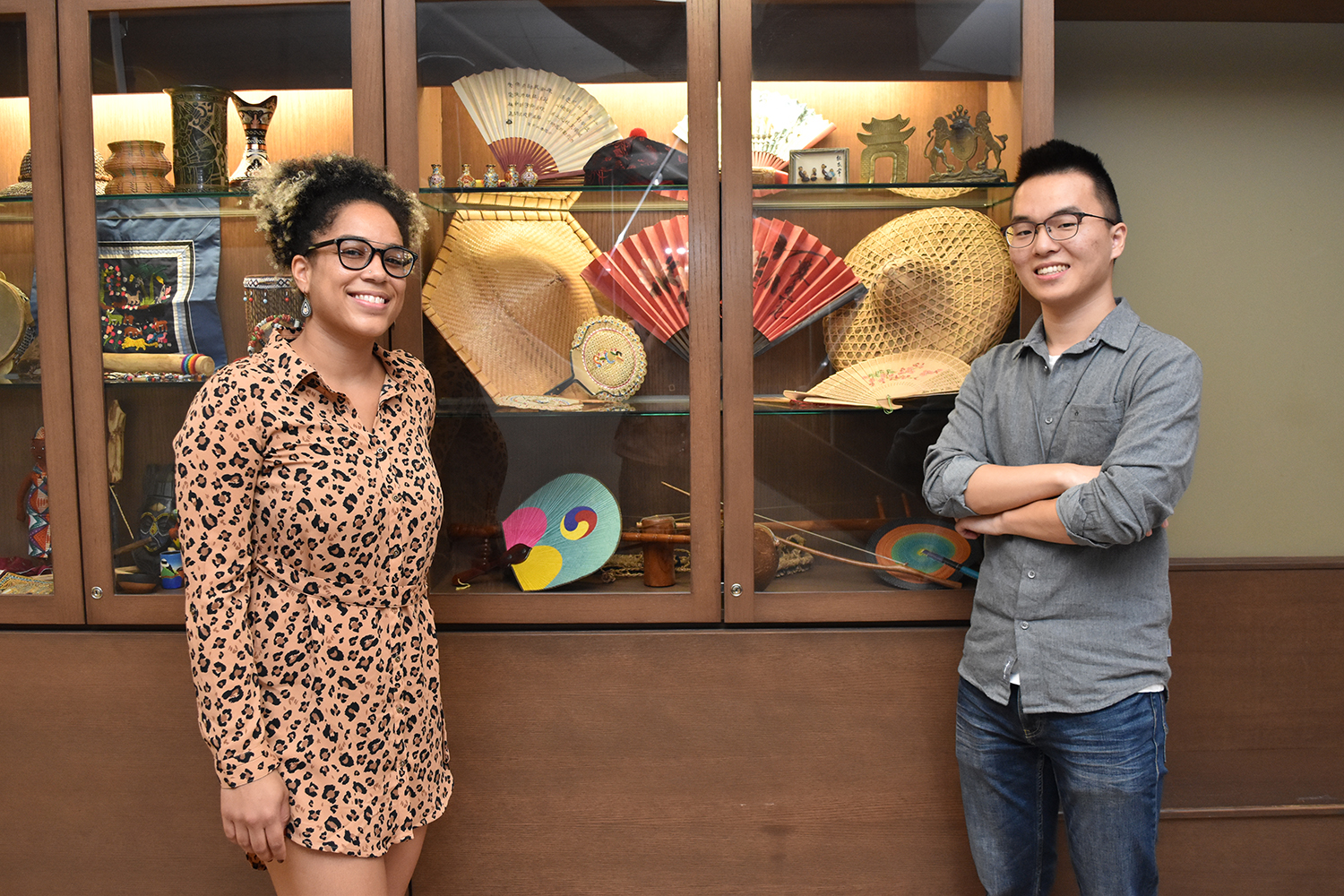 Mel Dammel and Jing Zeng (pictured left to right), were one of 41 pairs of graduate students spanning about 40 majors and 12 colleges who participated in FSU's Cultural Partner Program in fall of 2017.
"This was my first time meeting an American friend in the United States," said Jing Zeng, Ph.D. student studying statistics from China. "I wanted to join to learn more about American culture and also to practice and improve my English, which will help me in my role as a T.A."
Zeng's partner, Mel Dammel, is a Ph.D. student studying sport management at FSU. "I wanted to be a good cultural ambassador and learn about another culture," said Dammel. "I found it interesting to learn about our differences."
---
"My experience in the Cultural Partner Program enriched my transition to graduate school, and taught me innumerable lessons that have translated to my personal and professional development. Since partaking in this program I have become more open-minded, learned how to ask culturally-sensitive questions and, most importantly, made a wonderful friend who I still keep in touch with today."
– 2016 U.S. Cultural Partner
"My cultural partners are really nice people. They helped me to know better how nice people can be, no matter where they are from. I feel lucky to have met my cultural partners, and I enjoyed each time hanging out together with them."
– 2016 International Cultural Partner
"I really enjoyed my experience in the Cultural Partner Program. Despite initial apprehensions that I had about my ability to connect with someone who came from a culture that was drastically different than my own, my partner and I immediately clicked and learned that we had a number of commonalities."
– 2016 U.S. Cultural Partner
title-inside title-centered
2